How to get stay order, on the order of supreme court...

Querist : Anonymous (Querist) 01 May 2018 This query is : Resolved

Hello,
I need to know about the actual procedure processed during, getting of "Stay Order" as specially on the "Order of Supreme Court".
In a matter, Supreme Court decided the case and judgment order in past. Now I want to file a Petition for getting "Stay Order" on that judgment order in Supreme Court.
Now, I need some help like petition format & required documents; from all of you to provide me the real direction.
Hope to hear you soon.
Thanks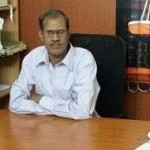 KISHAN DUTT RETD JUDGE
(Expert) 01 May 2018

Dear Sir,
you may please take assistance of free legal aid.
====================================================================================================
FREE LEGAL SERVICE BY CENTRAL GOVT AND STATE GOVERNMENTS

http://doj.gov.in/page/litigant-service
Litigant Service
Access to justice is a fundamental element of a just, equitable and civilized society. The vision of Access to Justice for all means that opportunities for securing justice are not denied to any citizen for reason of economic and other disability. With this vision Department of Justice initiated a pro-bono legal services scheme to provide free legal assistance to the marginalized applicants/litigants.
An online application form has been created below where the litigants can register information about their case or grievance. The Department will then connect them to a pro- bono advocate registered with the Department who will provide them legal aid free of cost. The nature of legal assistance provided shall be legal advice, drafting of case related document(s), appearance in the court (all or either of the three) depending on the availability of the advocates.
It is to be noted that, this endeavor of Department of Justice is a step in the direction of strengthening legal aid and increasing access to justice to those who cannot afford it and in no way it guarantees a favorable decision in the court for the litigant/applicant.
Further, pro- bono legal assistance provided by the advocates is a voluntary service where the advocates willingly devote their time to provide legal aid to the poor and needy applicants. Once a litigant/applicant has been connected to a preferable pro- bono advocate by the Department, the Department is not responsible for the quality of legal aid provided or time committed by the advocate to the case of the litigant.
Both the litigant/applicant and the advocate are free to discontinue their association at any given point of time giving valid reasons for the same to the Department within 15 days.
We hope that the pro- bono legal services will be a significant step in enabling access to quality legal aid and assistance to the people.
Interested persons may apply for pro- bono legal aid through the online service

FOLLOWING IS THE KARANATAKA LEGAL SERVICES…..SIMILAR IS AVAILABLE IN EVERY STATE

http://www.kslsa.kar.nic.in/

For Further Details Contact:
Karnataka State Legal Services Authority,
Nyaya Degula Building, 1st Floor, H.Siddaiah Road,
Bengaluru

Email : karslsa[at]gmail[dot]com
Website : www.kslsa.kar.nic.in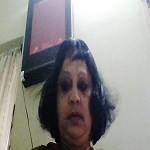 Ms.Usha Kapoor
(Expert) 02 May 2018

I agree with Kishan Dutt.

R.Ramachandran
(Expert) 02 May 2018

@Anonymous: Are you joking? How can there be any Stay Order on the order passed by the Supreme Court?

Querist : Anonymous (Querist) 02 May 2018

@KISHAN DUTT
It's optional to get free legal aid assistance from "Department of Justice" but at present I need "Petition Format" and "Required Documents".
Thanks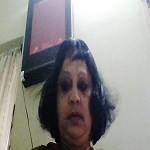 Ms.Usha Kapoor
(Expert) 09 May 2018

I agree with Mr.Kishan Dutt.
---
You need to be the querist or approved LAWyersclub expert to take part in this query .