How he could approach the Court?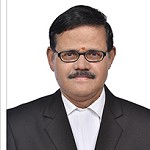 BAALASUBRAMANNYAMM
(Querist) 11 April 2011 This query is : Resolved


Respected Experts,
Plz. Suggest me suitably.

"A" being a General Power of Attorney holder of "B", executed an Agreement of Sale (un registered) in the name of "C" in respect of some lands. "C" has paid entire sale consideration, but did not get a registered sale deed in his favour due to some technical problems, since 1996. Now "B" is no more and "A" is only alive. In this "C" has already been in physical possession since the day of execution of the said agreement.

Now, the adjacent land owners have occupied his half of the vacant land, as he ("C") was out of station for the last 6 months.

So what "C" has to do now? How he could approach the court?



Naresh Kudal
(Expert) 11 April 2011

C should file a suit for recovery of possession against B. But he need to prove the consideration for the land has been given to his valid POA. For urgent relief C can also lodge a FIR.

Bhushan V. Kale
(Expert) 11 April 2011

C should file suit for removal of encroachment and for injunction against the adjacent land owner.

Further, C should get sale deed executed from the legal heris of B in his favor.

Parveen Kr. Aggarwal
(Expert) 11 April 2011

As "C" does not have valid title to the property, he could have recovered possession by filing a suit for recovery of possession under section 6 of the Specific Relief Act, 1963 for which limitation period is only six months which has already expired.

"6. Suit by person dispossessed of immovable property.-(1) If any person is dispossessed without his consent of immovable property otherwise than in due course of law, he or any person claiming through him may, by suit, recover possession thereof, notwithstanding any other title that may be set up in such suit.
(2) No suit under this section shall be brought-
(a) after the expiry of six months from the date of dispossession; or
(b) against the Government.
(3) No appeal shall lie from any order or decree passed in any suit instituted under this section, nor shall any review of any such order or decree be allowed.
(4) Nothing in this section shall bar any person from suing to establish his title to such property and to recover possession
thereof."

'C' can still file a criminal complaint against the trespassers either before the police or before the court of Magistrate having jurisdiction over the area.

Bhushan V. Kale
(Expert) 12 April 2011

C is not dispossed from the property. The adjacent land owner encroached over half portion of plot. Hence it is necessary to file a suit for removal of encroachment.
---
You need to be the querist or approved LAWyersclub expert to take part in this query .