How do judges deceive nation in trampling social justice?

Querist : Anonymous (Querist) 06 November 2022 This query is : Open

Corruption in judiciary is opaque to many but it is transperant to the professionals. In 2002, smt Birudha RajaRatnam,a fakeSC got appointed  as Telugu Lecturer in Andhra Saraswata Parishad in SC woman reserved category. She was caught many times but managed SW officials all times. In 2011, Hyd Dist collector sri Ntarajan Gulzar caught& astonished to find - How can a demised mother have different caste children in caught FakeSC cases? Report was most impeccable. He removed her based on reports from SW,RDO&CVC.  But,she managed STAY using senior counsel sri S Niranjan Reddy in Hyd HC. She is 3rd wife to sri Sarikonda PapaRaju of MIDHANI. She spoofs a lot with lies& soliloquy  so much that you will forget to verify & validate these basic 420 facts. She got UGC NET papers leaked in 2000 to pass that exam with fakeSC papers otherwise she failed 10th class six times& later passed with malpractice in BA&MA from Dr BR Ambedkar Open University Distance education,Hyd. Cousin Sai Raju committed suicide in 2019. He gave leaked UGC 2000 papers, but got intimidated by her hired Advocates during her Germany STAY for one year. No hearing took place during her Germany STAY (Oct19-Sep19). All knew tricks played &managed in HC in registry, desk clerk. Brbes make many slaves. She managed TSP college staff, CCE, SW dept, HC Judges, Police nicely for past 20yrs to continue in job & muck salary. Judges used their prerogative powers to issue STAY orders twice to blatantly stopped& denied Telangana State Govt replace her with genuine SC candidate. Nexus among PP, Advocates was seen. Filmy Dialogues like Bail/STAY is right. Jail is exceptional, heavens are not falling are routine. STAY orders to caught fakeSC employees is also routine. Next, infructuous, frivolous, ne words are commonly used vocabulary. For bribes, Adjudication is subjected to subjugation..its true. When PP doesn't object to STAY,the Judge dangles to issue STAY.  No more hearing afterwards even though listed many times. Its manipulation. Case will be made oblivious steadily after 10 yrs. It is routine collective drama played with soliloquy of hired Advocates, PP, Judges. Who doesn't  know? The judiciary corruption is opaque to others but not to the professionals. Trick to deceive was that Demised mother had SC surname(Kavali) and brought up by her. It was a concocted story that continued with cavil arguments. Muck salary & F*ck social justice as Policy was adopted. Treason & Tyranny can be traced at every stage. Uco Bank & HDFC banks gave 16&25 lakh personal loans to her to satisfy whims& fancies of her team in making luxury foreign trips& bribes to all. Fun is - A substantial evidence(again Fake SC) was nicely generated by her Advocate to deceive courts & nation. Two CC orders were issued to IAS officers to reinstated her &disburse salary speaking volumes of corruption, Hegemony of Judges over IAS officers.  Natural Justice clause was used to fool&trample social justice. Submitted investigation reports, removal orders, G.O for removal were set aside for issuing 2 STAY orders. Ref TS state G.O 13 of 2016 dt 27.04.2016, Hyd HC. WP16793/2016, CC WP3754/2012, CC orders, WP16793/2016, WVMP2102/2016 and so on. Aplenty of Lies, Perjury,suborning perjury, intimidating & suicide instigation,  fabricated evidence were regular crimes enacted& carried by her Advocates.Stigma in Judges  was that they never summoned daughters, in laws, other siblings. Hired Advocates quelled full family details to suit acquittal. Because all are non-SC. Let us see... What is mentioned in STAY orders? Not looking into merits in the case, Refraining from merits in the case, Court has not expressed any opinion on submitted substantial evidence(fake). All know how Ratnam nags Advocates 24X7 to counter any eventualities. Venal Police seized suicide note&mobile phones of step daughter to defunct them as they are known to destroy evidence if not fetching any bribes. The Advocate dictated 2 page each complaint to sri PapaRaju& Jnaneswar to nullify suicide basic truth. Advocates mind spells...here. Hand writing does not belong to slain daughter,  if at all written, it was forcefully got written, by husband, check cctv as he strangled& hanged later, CDR to calls, Post morten for patches on body and FSL reports for hand writing clues to fix him. Evil brain was of her criminal lawyers, which  was scanned. Advocate asked polarised people to exult son in law infront of Police to show off their non involvement in instigation. Venal Police never introspect their own records-10th std. COUNTER ATTACK - Venal judges support fakeSC employee by warning IAS officers with CC orders (reverse attack), Venal Police threaten with IPC306 case against son in law(Reverse attack) despite reports&  suicide note blame the fakeSC woman& Birudha RajaRatnam& & husband sarikonda PapaRaju&,who retired from Midhani,Hyd. Also, Hyd Police& HC judiciary were scramblimg under incompetence & corruption as seen. NO JUSTICE. .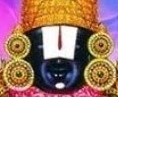 kavksatyanarayana
(Expert) 07 November 2022

What can we do................................................................................?

Dr J C Vashista
(Expert) 08 November 2022

Neither facts nor query is clear which may be correlated to problem / dispute, if any.

Querist : Anonymous (Querist) 15 November 2022

Neither facts nor query is clear. If this is the answer, then sorry..not resolved. Ilaaz kisko dena hai.. Doctor ko ya mareez ko. Faisla karo. Saral shabdome ek case study diya. No case study will be given just like peeled Banana to eat. You have to reveal atrocities taking place inside& outside judiciary. Find the solution. Family members of fakeSC are real witnesses to filed petitons but never got summons from judiciary for past 12 yrs But they how proceedings are taking place inside Hyd HC. No hearing even though listed as STAY order issued to muck salary. Subjugation of PP& Judges for decades is watched thoroughly in caught fakeSC case. Advocates managed fake family members with Kavali surname to spoof as relatives. Own sensitive family members were instigated to suicides by hired Advocate on behalf of clients smt Birudha Rajaratnam.. Suicide Note was there mentioning father as responsible..in adverse remarks. Bribes were paid to treat it as forcibly got written. Scrooge Paparaju past life was known as first wife also committed suicide but Police need bribes to dampen thirsty in every case Here, Step daughter VISHALI, cousin sarikonda sairaju committed suicide& mother in law SUGUNA left to die with COVID. Husband sri S Paparaju is a scrooge& criminal in mind who disbanded mother&elder daughter but hired Advocates projects him as big philanthropist on earth. Naturally,Advocate writes lies in affidavits. Paparaju brought mother for benching during 3rd daughter Vineela's engagement form 1st son in law's home. Rest refused to come due to IPC 406. Sri S Paparaju cheated elder daughter's family by 7.5 lakhs in 2008. Later asked to leave home blatantly, when asked by daughter. Mother stayed with elder daughter's family mostly. Next,intimidating with Legal Notice, false allegations complaints with local venal Policeman speak impetus of Advocate's hand. Whi doesn't know Advocate activity? Three police cases in three different Police stations is the talent of HC Advocate for same family. FakeSC is a step mother too. Name is smt Birudha Rajaratnam. She is 3rd wife to Husband. Advocate quotes her as second wife as if family members don't know fact. Family is not his court to argue. LLB degrees never makes anyone wise. Mostly they make cavil arguments. But, peole expect wisdom& character only. If MBA is truly completed of your down, this is Good case Study. Extract atrocities & introspect judicial malpractices as facts at every stage. HC Judges were subjugated using bribes& hegemon's by senior counsel to issue STAY orders& continue fakeSC client even till today. Hyd HC web site can show all details,people involved in front& behind the proceedings. Legal Notice speaks discussion took place in Advocate's home& his expertise in drafting lies with intimidation. No truth exists in affidavits& legal notices of hired Advocates if fakeSC case taken up. In this case, the affidavits, notices, writ petitions, STAY&CC orders contain same conventional obsolete copy&paste vocabulary. No verification& validation, feasibility scrutiny at any stage.
Facts-
1. However did a woman use fakeSC papers to get lecturer job in Hyderabad in 2002. How did SW officials neglect scrutiny? So far not dismissed despite she was caught in 2010 by Hyd District collector sri Natarajan Gulzar. Explore registry, duty clerk involved internal activities of judiciary & How PP& Advocates were deceiving nation collectively. No one wants Govt replace caught fakeSC with genuine SC candidate. Advocates are sri Godey satish, Sri PC Arvind babu, PP is sri Prabhakar Reddy. They are all watched by highly educated family member's, Govt employees with investigation service. They were never shown as family members. So, Use of FakeSC papers to grab SC reserved job's in Govt sector is a menace. But, bigger menace is how HC Judges are helping the caught fakeSC with STAY followed by reinstatement to muck salary till last month of retirement. Character& Discipline are analysed. 3 Police cases were filed at 3 different police stations& station BAILs were managed. Word MANAGE is uttered when bribes are paid. Advocate files writ petiton to quash F.I.R using CrPC 482 but sends legal notice to son in law to intimidate that SC/ST atrocity case will be filed against him. This is the standard of Advocates. 5 crore cases are pending. Many Judges have told that 90% are UNFIT as Advocates. Even Advocate qualifying exam is passed using books as tradition. Illiterate& degree failed people were polarized by Advocates as witness so that concocted story can be felt as real. If you tell a low 100 times in courts, it becomes truth..is the policy used in judiciary. Trick was played as demised mother had SC surname. Perjury,suborning perjury, submission of fabricated evidence as substantial evidence apart from bribes were allowed to trample social justice. Why? Family members of caught fakeSC listen to Advocates conversations& read all affidavits in deceiving the courts& nation.
How did Judges set aside all reports to give STAY orders on natural justice as if there are no principles of social justice to deprived people?

Querist : Anonymous (Querist) 24 January 2023

Rule of inference - If a Govt employee gets caught with fakeSC papers,then Judge has to infer decision based on caste papers of siblings, spouse, in-laws& kids within 3 months. Dist Collector's report on caught fake SC must be respected. Unfortunately a MOCKERY is made by hIred Senior counsel with disparaging & denigrating charges on IAS officers & Dist collector by default. STAY orders are given based on speculative laws, fabricated substantial evidence, concocted stories narrated by senior counsels. Sacking of fake SC Govt employee is never made imminent by Judges. The chanting of Natural justice by Advocates blatantly is to trample social justice. A 3 minute case to dismiss any caught fake SC employee is given lease of life for rest of service or shelter or asylum
---