friendship contract

Querist : Anonymous (Querist) 25 September 2010 This query is : Resolved

i am married person, but after some time i have some problem with my wife, so i left my house and recently i live with another lady who have a child. we both are ready to live with each other
so my question is whether it is possible to live with her without having my divorce,just like live in relationship, or i will make a friendship contract (maitri karar) is it ligally. plz advise me as early as possible

Devajyoti Barman
(Expert) 25 September 2010

During the subsistence of a valid wedlock, you can not enter into a relationship of the nature you are talking about. It is better to obtain the divorce first and then go for such relation.

Hitender Gaur
(Expert) 25 September 2010

There is some more information need, like your wife is working or not, where she is now a days in your parents home or her parents home, you both have any issue or not. The lady with whom you are living now a days is widow, divorcy or facing divorce case?

Stay with another is not a legal offence, but it may be social issue. If you are willing to marry her legaly then furnish above details about your case.

Adv ramesh chheda
(Expert) 25 September 2010

no it is illegal . u cannt do that and u r wife can file a criminal case including us/. 498-A for causing cruelty as well breach of trust and cheating as well suit for damages against you. even u r wife can file a case in family court seeking injunction against said lady restraining u to meet her and maintain any relationship with her. never committ such a blunder rather convince u r wife or if she is not in a position to perform her marital responsibiltiy than file divorce case aga her. hope this satisfies to u r querry. ramesh chheda mumbai 9870112826

DEFENSE ADVOCATE.-firmaction@g
(Expert) 25 September 2010

Law will not allow you to live , so not easy to get way out through legal process.

Maitry karar was prevailing in Gujrat but now Govt has banned it.

But still MIYA BIBI TO KYA KAREGA KAZI. SO IF BOTH OF YOU ARE WILLING YOU CAN FIND WAYS TO LIVE TOGETHER.




s.subramanian
(Expert) 25 September 2010

I agree with Mr.Barman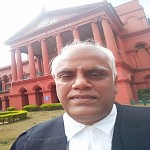 Parthasarathi Loganathan
(Expert) 26 September 2010

If you have valid grounds to legally desert your wife, you have to submit an application for divorce. The fact that you have relationship with another women has NO locus standii in the matter. It must be your personal decision to act in a manner as desired and suggested by our experts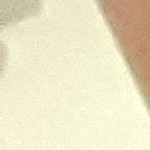 M.Sheik Mohammed Ali
(Expert) 27 September 2010

you can live with another lady(not in legally) but its risk. best for go to court and get divorce
---
You need to be the querist or approved LAWyersclub expert to take part in this query .