E-swathu dimensions,checkbandi error to be corrected

Nikhil
(Querist) 04 February 2023 This query is : Resolved

I plan to buy 2 adjacent plots (each with 40*30 dimension) which come under panchayat. The plots have e-swathu but there are some discrepancies with respect to the checkbandi i.e the information about the other plots/roads in the North, South, West, East directions have been swapped. Also for one of the plot, the North-South is given as 30 and East-West is given as 40 though it should be North-South as 40 and East-West as 30. It seems most of the plots in the place are that way and a local lawyer said this is a minor issue. According to him as long as the land extent of 1200 Sq. Feet is shown in e-swathu it should be fine.He said that the people in the panchayat office are not really good with maths and numbers and it is common to see these errors. I got to know from an acquaintance that the seller of the plots is not keen to take up the process to update e-swathu since there is a demand for plots in this area and he will anyways find a buyer. Hence I am thinking of buying the plot and then try for rectification of the errors in the e-swathu? In this case, can the sale deed have the correct dimensions and checkbandi info or should it compulsorily replicate the data as provided in e-swathu which is actually incorrect. My query is whether the e-swathu of these plots can be corrected in order to have the correct measure for North-South and East-West and also to update the checkbandi information? And should this compulsorily be done prior to the sale deed registration? Can this be done by the PDO at the panchayat office itself? And what is the process/ duration it could take if I take up this myself?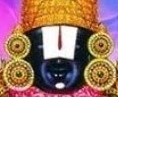 kavksatyanarayana
(Expert) 04 February 2023

If you purchase these plots with the wrong dimensions, it will lead to complications in the future and it is not advisable to buy such plots. Only after get rectified the dimensions in e-swathu then only you can proceed.

Dr J C Vashista
(Expert) 05 February 2023

I fully agree and appreciate opinion and advise of senior expert Mr. Kavksatayanarayana ji.
It is better to get the discrepancy rectified before finalisation of transaction.

Nikhil
(Querist) 05 February 2023

Thank you Satyanarayana ji and Vashista ji for your inputs.
---