Drafting application for compounding of offence.

Querist : Anonymous (Querist) 04 July 2022 This query is : Resolved

To
The respected fellow experts

A Company (registered office at Delhi) proposed to made an application for compounding before tribunal.
The application made in A4 paper with printing on both sides of the pages.
But Advocate said it will not be accepted before tribunal as it is printed on both sides.
My query before the respected experts is:
Is there any rule(s) which made it mandatory to print only single side.
Regards
Abhijit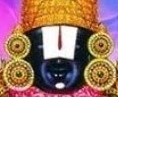 kavksatyanarayana
(Expert) 08 July 2022

Stamp Rule 7(2)(2) where (2): not being paper bearing an impressed hundi-stamp, is insufficient to admit of the entire instrument being written on the side of the paper which bears the stamp, so much plain paper may be sub¬ joined thereto as may be necessary for the complete writing of such instrument.
PROVIDED that, in every such case a substantial part of the instrument shall be written on the sheet which bears the stamp before any part is written on the plain paper subjoined.
Note: 1. The Madras High Court has held that this rule (2) while favouring the writing of an instrument only on the side which bears the stamp, does not prohibit writing on the other side. It is convenient to the Sub Registrar to make the required endorsements as per Registration Act, also convenient to the parties to read the documents. Hence in general either the parties or the Sub Registrars do not allow to use both sides. But it is not objected to.




Querist : Anonymous (Querist) 08 July 2022

My heartiest thanks to Sir Kavksatyanarayana for clarify the issue.
Actually your detail explanation with reference to rules clear all my doubts.
Abhijit

---