dont get regular maintenance

aanal
(Querist) 05 September 2009 This query is : Resolved

i have been suffering from last 3 years by not getting maintenance regularly..my husband is a businessman and earning best.but he is intentionaly not giving me mntnce for harrasing me..untill i dnt make an application of 125/3 , he vl not pay me at the end of every month...and after application made by me and sumons get by him, he is paying in small installments in every long one month hearing..finaly at the end of 6 months i get that full payment by installments..during this 6 months another 6 months maintencace are becomes pending..

1) he is doing contempt of the court though honbl.judge dont take any strict steps against him.

i am fed up by paying lawyers fees and mental harrasement..i got frecture also thats y i cant do any job.

what should i do ??? is there any way or law to bind my husband to pay me regularly without making any 125/3 application??

plz kindly help me.

Raj Kumar Makkad
(Expert) 05 September 2009

Madam you can get the help of Free legal Aid by moving a simple application to the Chief Judicial Megistrate of your area who is generally vested with the powers of Secretary of Free legal Aid. he shall provide you free of cost lawyer and all legal expenses connected thereto. Second question is regarding procedure of recovery in the circumstances mentioned by you. I suggest you to simultaneously move another petition under section 12 of The Protection of women from Domestic Violance Act, 2005 before the Ilaka Megistrate. Your husband shall come running to you and shall do what ever you require..... It is good to make pressure upon him to follow the verdict of court to grant regular monthly maintenance allowance to you. I think this shall suffice. Even if you have any quarry, let me know.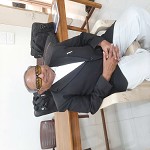 Adinath@Avinash Patil
(Expert) 05 September 2009

AAnal,
You can take help of legal aid,
you may simaltaniously file civil suit for mainainance,after getting decree of maintaince you can attach your husband's moveable & immoveable prperty in execution prperty.

DATTA SOLANKAR
(Expert) 05 September 2009

Hello we so may concern file first you have call information how much salary/profit getting u husband/ file new case against u husband and request judge I have getting so much less maintenance. If u husband not paying maintenance regulary mention before judge. How much getting maintenance per month.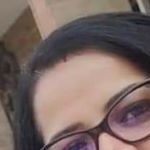 RAKHI BUDHIRAJA ADVOCATE
(Expert) 05 September 2009

Dear Aanal,
I want to talk to you in person. U can call em at 09871158578/09711364956


Guest (Expert) 05 September 2009

NANDKUMAR B.SAWANT.,M.COM.LL.B.(MUMBAI),ADVOCATE
MOBILE.09325226691, 09271971251
e.mail.adv.nbsawant@yahoo.co.in
e.mail.nandkumarbs@sify.com
REGARDING THE RECOVERY OF MAINTAINENCE KINDLY NOTE THAT.
1.YOU MAY FILE AN APPLICATION FOR THE RECOVERY OF MAINTAINENCE AMOUNT SUPPORTED BY THE AFFIDAVIT AND ENCLOSING THE COPY OF THE JUDGEMENT TO IT.
2.COURT WILL ISSUE NOTICE TO THE OTHER SIDE. IN CASE AFTER SERVICE OF NOTICE HE APPEARS IN THE COURT THEN HE WILL MAKE THE PAYMENT IM COURT AND YOU CAN GET THE MAINTAINENCE AMOUNT.
3 BUT IN CASE AFTER SERVICE OF THE NOTICE ON YOUR HUSBAND , HE IS NOT ATTENDING THE COURT THEN YOU MY SUBMIT APPLICATION FOR WARRANT FOR RECOVERY OF THE ARREARS OF MAINTENENCE.
4.IN CASE WARRENT IS SERVED ON YOUR HUSBAND THEN HE WILL BE ARRESTED AND BROUGHT BEFORE THE COURT AND AMOUNT OF MAINTAINENCE WILL BE RECOVERED FROM HIM.IN CASE HE IS NOT DEPOSITING THE AMOUNT THEN HE WILL BE SENT TO JAIL AND UNLESS HE MAKES THE PAYMENT OF MAINTAINENCE ARREARS HE WILL NOT BE RELEASED.
5.IN CASE WARRANT IS NOT SERVED AND RETURNED TO THE COURT BY THE POLICE THEN YOU MAY AGAIN SUBMIT AN APPLICATION FOR THE WARRANT AND ASK THE SERVICE TO BE MADE THROUGH THE DIST SUPDT OF POLICE OF THE CONCERNED AREA WHERE THE HUSBAND IS RESIDING.AND YOU MAY ALSO ASK FOR HUMDUST OF ENVELOPE OF THE WARRENT. COURT WILL ALLOW THE SAME AND WILL ISSUE YOU ENVELOPE CONTAINING THE WARRANT TO BE SENT TO THE DIST SUPDT OF POLICE OF THE AREA WHERE THE HUSBAND IS RESIDING.YOU MAY PERSONALLY OR THROUGH YOUR TRUSTED RELATIVE PERSONALLY HANDOVER THE WARRANT TO THE DIST SUPDT OF POLICE OR YOU MAY SEND IT BY SPEED POST OR BY REGD.POST A.D.TO DIST SUPDT OF POLICE FOR SERVICE ON YOUR HUSBAND. KINDLY NOTE THAT THIS WILL DEFINETELY REDUCE YOUR PROBLEMS AND MAINTAINENCE ARREARS WILL BE RECOVERED AT AN EARLY STAGE.I AM HANDLING SEVERAL SUCH CASES AND HAVE HELPED POOR FAMILIES OF SUCH SITUATION.
6 IN CASE ANY FURTHER HELP IS REQUIRED THEN YOU MAY SEND DETAILS OR CALL.
WITH BEST REGARDS TO YOU YOUR FAMILY AND FRIENDS.
THANKING YOU
YOURS SINCERELY
NANDKUMAR B.SAWANT.,M.COM.LL.B.(MUMBAI),ADVOCATE.


J K Agrawal
(Expert) 07 September 2009

Dear Mr Nand kumar
Thanks for your valuable advice.

She is doing all you suggested every month. Her question is what is next? should she is to do so life time?

You stated only what she is doing already. Please enlighten on next step.

(I think she should file an application under hindu guardianship and maintenance act or her any personal law. To get stay on alination of his property and to ask for share in his personal property to haress him is not bad in eye of law. To raise any type of dispute in his personal and valuable property whether it is sustainable in law or not, is not prohibited by any law.)riven
---
You need to be the querist or approved LAWyersclub expert to take part in this query .