Divorce - non-consummation

rahulsuresh
(Querist) 10 January 2015 This query is : Resolved

I am an Engineer working in Columbus IN, USA (based out of Madurai, India). Below note is a brief summary that would help you better address/evaluate the some of my marital concerns.

I got married (arranged by my parents) on Dec 12th 2013, at this point our marriage hasn't consummated at all which is the major stress inducing factor in our relationship from my standpoint. Reasons for denial/constant postponement of physical relationship (basic rights of matrimony) remains unknown/mysterious at this point which induces stress in me that results in sudden tantrums (often for some other reason as I find fighting over this reason to be cheap). Lame reasons such as body aches, tiredness etc. are often cited. When I initiate the moves, I'm often snubbed/stared at or teased upon which makes it completely a disaster.

In support of the above issue, I believe there are other intrinsic disorders namely eating disorders and personality disorders which could be one of the causes for not being able to consummate our marriage.

I'm very motivated to end my relationship at this point. Will my marriage qualify for being considered as annulled/void? Looking forward to hear some of your feedback/thoughts on this issue. Please guide me on what the correct next steps should be to move on - we have undergone some psychotherapy and psychiatry sessions but counselors are unable to pinpoint a reason. Thanks for your time and efforts.

Devajyoti Barman
(Expert) 10 January 2015

Non consummation of marriage is indeed a ground for nullity of marriage but the problem lies in difficulty to prove it.
I therefore recommend you to go for divorce suit on its basis and on any other factors.

If she agrees for mutual divorce then nothing like that.

rahulsuresh
(Querist) 10 January 2015

Thanks for your advice Devajyoti Sir. The girls side isn't ready for a mutual settlement. What are the ways they can harass me from India while I'm in the US. Please suggest some initiatives I should take to safeguard myself. Thanks for your time.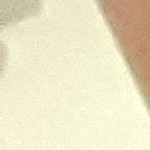 M.Sheik Mohammed Ali
(Expert) 11 January 2015

hi rahul, i am also based on madurai.

have you any medical certificate that your wife affected mentally or physically disorder for consummation, if you can prove than immediately you can file divorce petition for on that and moreover if your wife denied morethan one year for intercourse, this is also type of harass to husband.so you can file divorce. now where she is living ? with you or parent home ?

Devajyoti Barman
(Expert) 11 January 2015

File a suit for divorce on the grounds you mentioned. It should be asap.

rahulsuresh
(Querist) 11 January 2015

Thank you for you advice Sheik Sir and Devajyoti Sir.

Sheik Sir : Doctors think its more like a mental problem, but there isn't a good way to prove the problem at this point. She is living at her parents place.

rahulsuresh
(Querist) 11 January 2015

Please suggest more inputs from your end. Thanks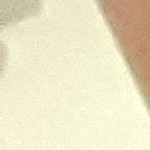 M.Sheik Mohammed Ali
(Expert) 12 January 2015

so as per your reply, your wife now resides at parent home, so you send legal notice to her with aforesaid fact. and file divorce petition, after file of Divorce the court first 3 sitting for counselling to you and your wife, at the time the judges can find out that if your wife having any mental disorder or not, after that judge can give order to you.

manoj joshi
(Expert) 14 January 2015

JUST FILE A DIVORCE PETITION
THAN SETTLE THE AMOUNT /ALUMNI OUT OF THE COURT
PAY HER ALUMNI AMOUNT
AND SAY HER RECEIVE THE SUMMON OF THE COURT BUT DO NOT GET APPEARED IN THE COURT
GET EX PARTY DIVORCE DECREE
IT WILL SAVE YOUR TIME N MONEY

FEEL FREE TO CONTACT

09927822660

---
You need to be the querist or approved LAWyersclub expert to take part in this query .