Dissolution of partnership

Mohammed Rizwan Shaikh
(Querist) 08 September 2021 This query is : Resolved

Respected Experts,

A sweetmeat partnership firm was formed by and between 4 partners in 2018 and it was agreed that the business will take place on the said address. The Deed of Partnership does not bears the exact address of business operation, it only states that it's in a building. Further, the deed of partnership was sent for registration with ROF, Mumbai in 2018 itself. In Oct 2020, one of the partners expired. After the death of the partner, the wife of the deceased partner sent a letter to the other partners to include her as a partner by the virtue of clause 11 of the said partnership deed and simultaneously informed the ROF about the death of the partner.

The said Clause 11 reads thus:
"11. Any of the partners shall be entitled to nominate one person to succeed to his share in the partnership and on the death of the partner the partnership shall admit such nominee as a partner in the place and stead of the deceased partner and shall not deal with the other legal heirs of such deceased partner. It is clearly agreed and understood that the nominee of such deceased partner shall alone deal with the legal heirs and representatives of the deceased partner."

On the receipt of the letter sent by the wife of the deceased partner, the other partners got aggravated and threatened to either take a back-step or take your share and/or go away. The other partners do not want to include the deceased partners wife as a partner.

The aggrieved wife approached the ROF to know the status of the firm wherein it was informed that the said firm is under objection due to some incorrect dates.

Please note that Arbitration Clause is present.

Experts,
Please advise whether the Partnership still exists or it stands dissolved?
What legal remedy the aggrieved widow has to fight in the Court of law?
How can the legal heirs of the deceased partner dissolve the firm and restrain the other partners from entering into the suit premises?

Your advice will save someone's life and property.

Regards,

Mohammed Rizwan Shaikh



ADVOCATE NITIN KAPOOR
(Expert) 09 September 2021

If the firm is still continuing, then the wife of the deceased partner has a right to claim in the partnership as per the provisions of Partnership Act.
However, in your case I case ascertain that partnership is not registered yet as objection is there.

Regards,
Nitin kapoor


Mohammed Rizwan Shaikh
(Querist) 09 September 2021

Exp. Nitin Sir...many thanks for your reply. The ROF status is unregistered due to objection even if the objections are removed and as the partner is deceased then too the partnership will survive? The other partners do not want the widow of the partner to be included as a partner of the firm. And now at this instance, the widow also is not interested in partnership. As there is no exact address where the partnership firm would its business, can we consider it as defective?
******************************************************
Further, the land on which the business is going on, the widow is 25% co land owner and the tenant, the other 3 co land-lords are the sister in laws of the other patterns of the firm.

As the other partners of the sweetmeats firm denied the widow, they met an Advocate who filed RAD Suit in Small Cause Court against the Co-Landlords, the Co-landlords submitted the Surrender of Tenancy of 2018 document of the Widow who is a Co-Tenant/ Co landlord which was fraudulently taken by the Co-partners/Co-landlords. It was advised by the Advocate that in order to challenge the said Surrender of Tenancy a Suit should be filed in City Civil, Mumbai. a Notice of Motion was also taken out to restrain the Co-landlords. After 4-5 dates, the Advocate misguided the Widow and informed that the Judge has told to give undertaking and in pursuant to the same the Stay Order will be passed, which was absolutely false. The widow filed a complaint against the Advocate with the Bar Council.

However, the widow moved an application before the Court for the discharge of the Advocate. The Court agreed and a fresh NM has been filed.

In the Conveyance Deed the ex-landlord has enclosed a list of tenants which shows that the Widow and the deceased partner are the Co-Tenants of the Shop 1 & 2. In hush-hush the Co-Partners/Co-Landlords got the Surrender of Tenancy of the one Tenant i.e. the Widow. The Rent Receipt of 1995 shows that there are 2 co-tenants the widow and the deceased. Moreover, the affidavit enclosed in the Conveyance Deed of the Co-landlord, it also shows that the tenancy of the shops belongs to widow and the deceased partner. The partner expired in October 2020 and the alleged Surrender of Tenancy was executed in 2019, ample time was there to take the tenancy rights from the other tenant (deceased partner)

Please advice what is the legal validity of the Surrender of Tenancy of only one tenant?
How can the legal heirs protect the Shop and their rights legally?
What action can be taken against the other partners by the legal heirs?
Would sincerely appreciate if any citations are suggested.

Please help

ADVOCATE NITIN KAPOOR
(Expert) 09 September 2021

Though I did not get complete favts.... Still trying to answer your querries:-
1. Tenancy can be surrendered by co-tenants. It is legally valid.
2. As far as undertaking given by widow is concerned, she can't say now that the undertaking was given under influence.


Mohammed Rizwan Shaikh
(Querist) 09 September 2021

Many thanks Expert Sir,
To be more precise, the tenancy of the Shop 1 and 2 are in Widow and deceased partner's name. Only One has been allegedly surrendered. The Co-landlord did not give the copy it was only in the RAD Suit the Co-Landlord handed over the Surrender of Tenancy. So is it not mandatory to get the other co-tenants signature as well. And moreover, the Surrender of Tenancy is without Consideration. There is no place in the Surrender of Tenancy about the Consideration.

The Widow has filed the complaint against the Advocate as he misguided the Client through out the case....Undertaking and/or Compromise was not at all discussed. In fact, the Adv. had informed the Widow if the Judge asks your name just say your name no other thing. However, now the Judge has granted the Leave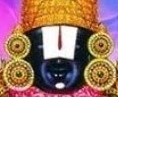 kavksatyanarayana
(Expert) 09 September 2021

The other partners may agree to join her as a Partner or not, a reconstitution of the Partnership deed shall be executed by the remaining partners whether the firm is registered or not. In your case, the Firm was registered and hence the present partners of the Firm shall file the Form-V on the death of the partner with reconstitution deed. And for the deceased partner's share, the profits if any shall be handed over to the nominee or the legal heirs, then file a complaint before the ROF by registered post.

Mohammed Rizwan Shaikh
(Querist) 09 September 2021

kavksatyanarayana Sir...
Thank u so much for your inputs... In my case the Partnership Deed was notarized and sent for registration.... It's still under objection by registrar of firms..... Due to mistake in the translated copy of the deed... It is not registered... So now in such case what is the remedy for the legal heirs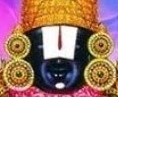 kavksatyanarayana
(Expert) 10 September 2021

They have to file a case for the amount to be given by the other partners.
---