Dispute with american mnc

Neeraj Jha
(Querist) 03 November 2019 This query is : Resolved

Dear Experts,

I am employee of Bechtel a American MNC, there were 3000 people working in company in 2017, now after cutting now 1500 people are working there.

Companies top Managers found crupt and they fired from company immideatly from US office after this episode company continuously cut off the strength in Indian office.

Majorly people have been fired out and some were sent on leaves (without pay if no leaves in account) I am one of them are on leaves.

People are not agree to fight with company in this matter because all afraid for their leave's money and salaries and for bad impression on their career.

But I am against to company and want to take a step on this wrong. I am agree if my money will struck for 1 to 2 years too but I want to teach this company a lesson. Because I worked in this company on a special customised work and the similar work experience job is rarely found in the market, since they spoiled my career after continues working in the company for 10 years.

Now I have debt (Home loan) and company without thinking from my side took the decision.

Problem is not that they sent me on leave problem is they are hiring few people for other department and not giving me chance for that instead and also giving the increments to rest of people still working in company.

Company doesn't have moral values, no emotions, no faithful they think only for profit

Please guide me I am not getting any similar job in the market because the work I done in the company was very rare. And I never thought this would happen. Now I am helpless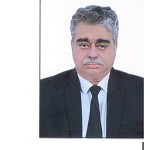 Sudhir Kumar, Advocate
(Expert) 04 November 2019

You appear to be a case of disguised retrenchment.

You can meet a lawyer with papers to consider feasibility of a labour case.

H.M.Patnaik
(Expert) 04 November 2019

You can safely go ahead with the advice of Expert given above.

krishna mohan
(Expert) 04 November 2019

You can consult legal expert on service matters to peruse the documents and guide you correctly. If your offer has termination with notice period which you have accepted at the time of joining, little option is open. However company has to settle your lawful claims on gratuity, PF etc., for which you can seek the guidance as above.

Dr J C Vashista
(Expert) 05 November 2019

It is advisable to consult a local prudent lawyer with all relevant facts/documents for better appreciation, guidance and proceeding.

Neeraj Jha
(Querist) 06 November 2019

I want to meet Lawyer for this who is expert in this matter in Gurgaon court.

Please contact me

Guest (Expert) 06 November 2019

SR.Advocate -- Mr.Vijay Raj Mahajan-- C 240 , Sushanth Lok 1,-- Gurgaon 122009--- Mobile 85772 20584---9810996806--
---