Demand for additional maintenance from the builder
Rohit Telang
(Querist) 17 September 2023 This query is : Resolved

I took possession of a flat in a township in Pune in 2018 after paying all the dues including advance maintenance as demanded by the builder.Before taking possession I was given a No Dues pending letter from the builder.After 2 years the society was formed.After this the builder started demanding Additional maintenance for the 2 years and started sending legal notices in his letterhead threatening legal action against us.My question is has the builder got a right to demand such additional maintenace after giving No Dues pending letter and after paying in advance 2 years maintenance? What are the remedies for us if he proceeds with legal action?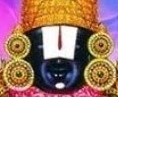 kavksatyanarayana
(Expert) 17 September 2023

Has the builder asked the other flat owners for extra maintenance? You ascertain information from other owners and complain to the RERA. As stated facts, you need not pay the extra maintenance. And file a case against him if necessary.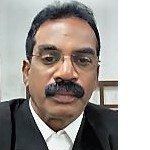 T. Kalaiselvan, Advocate
(Expert) 18 September 2023

The demand for maintenance amount can be made b y builder if he is incurring the expenses for maintenance.
Once the society's Resident Welfare Association (RWA) is formed, and the maintenance work is handed over to it, the builder can no longer charge for maintenance. RWA can then devise its own set of rules for maintenance charges.

Maintenance charges involve a contractual element between the buyer and the developer. It is included in the allotment letter, initially issued to the buyer after he has paid the booking amount.
As a resident paying maintenance charges, you can look at the actual amount spent by the builder on maintenance, along with the break-up.

"It is the residents' right to be aware of the amount spent by the builder on maintenance. Till a society is formed, a builder pays for the maintenance and has to keep his books open for scrutiny by the residents."


---