Death of younger brother under suspicious conditions

Querist : Anonymous (Querist) 05 November 2011 This query is : Resolved

My younger brother, Male, aged 21 years, was found dead by the poolside of our local club at 5.30 am in the morning of 6th October 2011.

He was last seen in a conscious and non alcoholic state with a fully drunk person who was much elder to him in our house, the previous night at around 12 pm by my mother. The Dushere pooja festivities were on and he had returned from the Pooja pandal where a rock band was performing that evening. He came home to pick up his laptop and while leaving told our mother, that he would be back as quickly as possible.

He left the house and before his demise spoke to his girlfriend, my other younger brother and sounded happy according to their statements.

My father was informed at around 6.30 am in the morning and the informant from the club mentioned that my brother was unconscious. by the time my father arrived at the spot, my brother was already out of the pool on the pool side...he was bleeding from his nose and frothing from his mouth. My father tried to do a CPR, but no water came out..

He hadnt eaten his dinner the last night..

The friend he was with ws found fully clothed on the spot, on investigating him, he stated that they were drinking and decided to go for a swim in the middle of the nite. He came out and went for a smoke and didnt realise my brother hadnt.. he returned and went to sleep by the pool side.. On waking up in the morning, he realised my brother had drowned..

The Club committee members, trying to quickly hush up the matter, came to the spot before my father was informed in the early next morning.. body was pulled out before the cops arrived.. there was not even a scratch on my brother's body and the person with whom my brother was, claims that he alone pulled him out of the water. My brother is a 6 ' ft tall male weighing approximately 80 kgs and well built also an excellent swimmer. We were members of this club right from my childhood have learnt to swim in this pool and were regular users.

The other gentleman with whom my brother went, was let go easily, his blood was not tested , he was not adequately interrogated by the police. he car was let go from the club premises before adequately inspecting the inside contents..

The post mortem report is suggestive of drowning under influence of alcohol. However a brown coloured liquid has been found in the stomach which has now been advised from further chemical analysis.

The charge sheet hasnt yet been filed by the police and the investigation is not proceeding in the required pace..

I am desperately in need of a legal opinion to guide my family in dealing with this situation.

The other gentleman with whom my brother went out that evening is apparently from a influential background and hence I am forseeing the case being hushed up in their favour.

My brother was full of life and a sweet and helpful person. He never hesitated to help even a stranger in need at any hour of the day or nite.

He was having relationship issues with his girlfirend of late and this we have come to know from his sms and online content..

Before he passed away... he was found a few nights before, all wet by the pool side of a hotel and my father had to fetch him back in a fully unconscious state. he was murmuring" i have been betrayed" that evening..

he never spoke about his personal problems if any with any of his friends and family members.. He always wanted to show his happy side to all.

please advise... He was 13 years younger to me and was more like my child..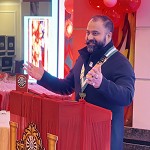 Arvind Sehdev
(Expert) 05 November 2011

1. Post Mortem report is never a conclusive evidence but yes it is a strong evidence.

2. Chargesheet shall take time.. Don't expect it to be filed anytime soon.

3. Get your brother's not just sms but detailed calls. The entire call data log. The mobile companies are supposed to keep a data for last 4-5 years of any conversation. On orders by the court it can be taken.

4. Get to know his contacts through his friends. His girlfriend [might] give a lead on someone.

5. Get that brown liquid tested. If your brother was drunk how much drunk was he get this tested.

6. Get the story of that person re-checked. Sounds too filmy. there is no way a person can be that drunk and then fail to realize that his friend has not returned. Such 2 cases of drinking and drowning have happened in Chandigarh. I think this guy might have taken an idea from those accidents and made your brother's murder look like an accident. [Only my theory/opinion, just an idea as you think that there was no accident but was a murder.]

Querist : Anonymous (Querist) 05 November 2011

Thanks mr.arvind for ur precious advise. So where should we start?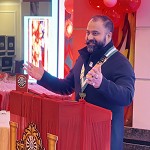 Arvind Sehdev
(Expert) 05 November 2011

from point 3
get the detailed call logs of his phone number/numbers check if he had more than one number or more than 2 w/e it may be... And get their detailed word by word log from the company... Ofcourse they charge but u should start from there.... Dont talk money with the mobile companies... They might give it to you for free....

Try getting the same ordered from the court...

Shonee Kapoor
(Expert) 06 November 2011

The FSL report needs to be waited for what was the brown liquid actually.

Nothing can be said conclusively at this stage and the other person can not be arrested on mere suspicion.

Regards,

Shonee Kapoor
harassed.by.498a@gmail.com
---
You need to be the querist or approved LAWyersclub expert to take part in this query .