death

krishna
(Querist) 29 April 2018 This query is : Resolved

this is an academic query what is the meaning of postmortem report saying death cause asphyxia due to hanging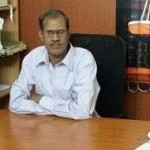 KISHAN DUTT RETD JUDGE

(Expert) 29 April 2018

Dear Sir,
you will be 100 percent clear if you go through the following judgment.. For full judgment visit the link at the bottom
========================================================================================
Mulakh Raj Vs. Satish Kumar & Ors [1992] INSC 105 (10 April 1992)

Ramaswamy, K. Ramaswamy, K. Kuldip Singh (J)

CITATION: 1992 AIR 1175 1992 SCR (2) 484 1992 SCC (3) 43 JT 1992 (2) 554 1992 SCALE (1)804

ACT:

Criminal Law :

Indian Penal Code, 1860: Sections 302 and 201-Death of wife-Strangulation and destruction of dead body by burning to destroy evidence-Sessions Court convicting husband on the basis of post-mortem report and medical and other circumstantial evidence-Acquittal by High Court-Whether justified-Symptoms on dead body showing death due to pressure on neck-Medical evidence revealing ante-mortem strangulation and 95% post-mortem burn injuries-Doctor's evidence clear, cogent, truthful, reliable and conclusively establishing death due to asphysxia, and consistent with medical jurisprudence-Circumstantial evidence connecting husband-accused with the crime-Hence death homicide and not suicide-High Court not justified in reversing Court's conviction of husband-Accused.

Criminal Trial Murder of wife-Motive-Proof-Absence of-Whether material when facts are clear-Whether breaks the link in the chain of circumstances connecting husband accused with the crime.

Murder of wife and destruction of evidence-Suspicion that someone amongst parents and brother of husband-accused might have facilitated accused to screen evidence-Whether a substitute for proof-Acquittal of these accused-Whether proper.

Medical Jurisprudence :

Ante-mortem and post-mortem burn injuries-Distinction between.

HEAD NOTE:

The first respondent, his brother and parents were charged under Section 302 read with section 34 and section 201 I.P.C. for the murder of first respondent's wife and screening of evidence.

485 After seventeen months of marriage of the deceased with the first respondent, PW.15, deceased's brother received a telegram that his sister had died. Immediately, the same night at 9.00 P.M., he came to the first respondent's place and found that his sister was dead. He alleged that the first respondent had made extra judicial confession that the deceased was strangulated for not getting the dowry of their demand, and that she was burnt to destroy the evidence and sought pardon of him. He sent for his people. A compromise was mooted to which he was not agreeable. A complaint was lodged with the police the next day. PW.1, the doctor, held the autopsy and found that the death was due to asphyxia.

The prosecution adduced evidence of PWs. 9 and 15 for the motive of demand for more dowry, extra judicial confession of first respondent, said to have been made to PW.15 that the deceased was strangulated, for not getting dowry of their demand and burnt to destroy evidence, and recoveries etc.
==========================================================================================================
http://www.advocatekhoj.com/library/judgments/index.php?go=1992/april/5.php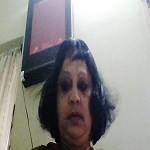 Ms.Usha Kapoor
(Expert) 30 April 2018

I agree with Kishan Dutt, expert.

Dr J C Vashista
(Expert) 30 April 2018

Very well advised by expert Mr. Kishan Dutt J.
Nothing more to add.
You should have sought guidance of your tutor.
---
You need to be the querist or approved LAWyersclub expert to take part in this query .