Charge frame

Querist : Anonymous (Querist) 22 September 2022 This query is : Resolved

respected experts,
I am accused no.3 in a case, and an FIR is registered against me under section 201 of IPC, I am going to court on every single date I get by the court, but accused no 1 does not appear and there is no charge framed against me, I want to get rid of the trials soon please suggest me any provision for separate trial or charge or how can I soon dispense the case against me, my advocate is not loyal towards me so please suggest me what can be done.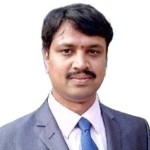 Advocate Rajamahendra Varma P
(Expert) 22 September 2022

please request the court to discharge if you have any evidence that you are not part of the crime. check with any advocate for second opinion along with all the case documents.

Dr J C Vashista
(Expert) 25 September 2022

No, being a sole (single) FIR your name can not be singled out from other co-accused.
The Court shall not proceed as per your convenience but as per procedure / rules on the subject.
You will have to attend the proceeding till final judgment even if any of the other co-accused fail to appear.

P. Venu
(Expert) 06 October 2022

It is your lawyer who need to take care of these aspects. Any suggestion from this platform is bound to be too theoretical.
---