Change in name

Querist : Anonymous (Querist) 01 February 2023 This query is : Resolved

My name on 10th and 12th certificates doesn't carry my father's name but as I have done my graduation from Gujarat it contains father's name as well and post marriage I have removed middle as well as last name and just added my husband's surname and amended my UID and PAN with the same . Now , I have to fill UPSC form which demands name as per matriculation . What should I do ? I have made affidavit for graduation name and post marriage once .

Querist : Anonymous (Querist) 01 February 2023

Plz reply and help me to get out of it so that I can fill the form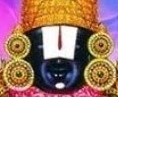 kavksatyanarayana
(Expert) 01 February 2023

Without your father's name did you appear 10th and 12th? You changed your name by removing some of your full name and adding your hubby's name. So it requires Gazette Notification. For gazette notification, you have to fill in Annexure-I which is available with the Tahsildar or online, and submit the same through the Tahsildar. For time being get a Notarized Affidavit regarding your name. For the safe side, you ask the UPSC authorities over the phone regarding your name.

Dr J C Vashista
(Expert) 05 February 2023

It is an unbelievable statement inter alia that your father's name is missing from 10th and 12th certificate(s).
Again, PAN card shall not be issued by authorities without having 'father's name' which cannot have husband's name as stated by you.
Prima facie it is a false and fabricated story of anonymous author.

Querist : Anonymous (Querist) 05 February 2023

Father's name is there in each certificate but as I got my further education from Gujarat father's name get added with my name
---