Can a sale deed be questioned after 52 years?

muddu
(Querist) 07 September 2023 This query is : Resolved

Respected Sir/Madam,

I need a suggestion on the property purchased via a Sale Deed in Karnataka.

We purchased a agricultural land nearly 1 acre in Karnataka in the year 2019 on absolute sale deed.

1. This property is originally partitioned in 1968 to second wife (Party1) of a person purely for maintenance not for sale. 

2. Party1 sold this property to a purchaser (Party2) in the year 1970 via a registered sale deed and got khata and mutation

3. Party2 sold this property to another purchaser (Party3) in the year 2004 via a registered sale deed and got khata and mutation

4 Party3 sold this property to me (party4) in the year 2019 via a registered sale deed and got my Khata and Mutation in my name and absolute position from last 3+ years

Now, in May, 2022, Party1's grand children have filed a civil suit in Sr Div Civil court saying that Party1 did not had the right execute the sale deed and property to belongs to them. 

Only ground the petetioner claiming is that when the property was divided between first wife and second wife(Party1) by their husband, in the partition document in 1968, it is written that second wife(Party1) cannot sell the property and can only enjoy the property till her death and after her death, the property should go back to first wife's sons. Petetioner is the grand childeren of first wife.

Here are my questions which I need your advice on.

1. Will this civil suit impact my rights on this property?

2. Party1 has passed away in the year 1974, Can her grand children question the all 3 sale deed transactions after 48 years?

3. Can the partition deed deny the right to execute sale deed for second wife of a person i.e. Party1?

4. Is the Petetioner claim is valid in the eye of Hindu Succession law?


Kindly, advise me on this.

Thank you.

Muddu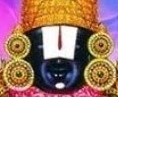 kavksatyanarayana
(Expert) 07 September 2023

The time limit to claim ancestral property is around 12 years. However, if there is a valid reason for delaying the claim, the court may accept and process your request. If you want to file a civil suit to restrict the sale of your ancestral property, the same must be done within three years of the sale period. But that time is also lapsed.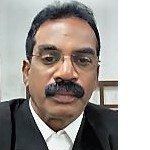 T. Kalaiselvan, Advocate
(Expert) 09 September 2023

1. Yes you may have to challenge the suit on merits.
2. You can challenge the same on the basis of adverse possession of your predecessors.
3. Legally speaking she had no right to sell the property when there is restrictive clause.
4. It is a question of law to be challenged on the basis of the prevailing circumstantial laws.

Advocate Bhartesh goyal
(Expert) 09 September 2023

Since plaintiff's late grandmother and his father had acquiesced the sale and raised no any objection on such sale, deemed that they have wilfully waved their rights 52 years ago now grand son is legally estopped to raise any objections to take legal action by filing suit against purchasers. Grandsons suit is not maintainable

muddu
(Querist) 09 September 2023

Thank you very much for suggestions!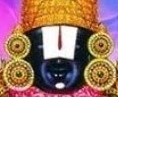 kavksatyanarayana
(Expert) 09 September 2023

welcome sir.................................................
---