Builder flat purchase

Akhilesh
(Querist) 18 January 2018 This query is : Resolved

I have book a flat in ghaziabad. At time of booking I have pay 10% of total cost. After that I process for loan for rest amount. Bank has approved loan. But in legal and technical check bank found that builder has mortgage my unit to GDA. Builder make the buyer agreement with me. Now builder start construction and demand the money. I want to cancel the unit because it is disputed. Then builder told to me if you cancel the unit we charge 10% of total cost as a penalty. My question is in this case where is my fault. I am ready for payment if builder clear the property from GDA. Now I can get any solution please suggest to me. I fill the case in court or not. Court will help to me or not. Please suggest me.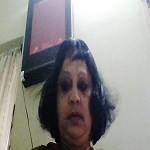 Ms.Usha Kapoor
(Expert) 18 January 2018

HERE THE DOCTRINE OF quantum MERUIT APPLIES AND BUILDER HAS TO PAY RESTITUTION TO THE BUYER OF 10% HE IS DEMANDiNG

Tort law Property law Wills, trusts, and estates Criminal law Evidence
Quantum meruit is a Latin phrase meaning "what one has earned". In the context of contract law, it means something along the lines of "reasonable value of services".

In the United States, the elements of quantum meruit are determined by state common law. For example, to state a claim for unjust enrichment in New York, a plaintiff must allege that (1) defendant was enriched; (2) the enrichment was at plaintiff's expense; and (3) the circumstances were such that equity and good conscience require defendants to make restitution.[1
fROM THE FACTS IT IS CLEAR THAT YOU NEED NOT PAY PAISA TOTHE BUILDER AND fILE CASE IN CONSUMER FORUM TO GET YOUR DUES FROM DTHE BUILDER. AND THE BUILDER HAS TO PAY THE 10% OF TOTAL COST TO YOU. fOR FIGHTING A CASE IN CONSUMER FORUM NO NED TO PAY MUCH MONEY ALSO.

R.Ramachandran
(Expert) 18 January 2018

I have my own doubts in the facts revealed by you.
1. When your unit is yet to be constructed, how can the builder mortgage the same with GDA (Gaziabad Development Authority)?
2. Further, Gaziabad Development Authority does not give any finance to anybody. Therefore, where is the question of the builder mortgaging the property to GDA?
3. Did you see the document whereby the builder has mortgaged the property with GDA?
4. Did you confirm this fact with the builder? If so, what did he say regarding mortgage?
You have to clarify the above points before any answer could be given to your query.

Adv. Yogen Kakade
(Expert) 18 January 2018

I agree with the experts.. check all the documents and encumbrances and if you find any problem with the transaction or the unit you are purchasing, file a complaint at the consumer forum.

Akhilesh
(Querist) 19 January 2018

With reference to ramchandra sir question,
The mortgage problem found in the legal checking process by ICICI bank. Total 63 units mortgaged by builder from 250 units.
The builder employee told to me builder will clear the units till the position time
But they are saying verbally.
Second thing I want to ask from experts:-
क्या हम बिल्डर से RTI के द्वारा इसके बारे में पूछ सकते है। यदि हां तो RTI कहाँ file करनी होगी।
---
You need to be the querist or approved LAWyersclub expert to take part in this query .