Birth certificate of child

Querist : Anonymous (Querist) 02 June 2023 This query is : Resolved

MY CHILD WAS BORN ON 15MAY2022 IN HOSPITAL. AT THE TIME OF BIRTH OF CHILD, MY AADHAR WAS PROVIDED ON WHICH MY PREVIOUS HUSBAND NANE IS WRITTEN, ACCORDINGLY BIRTH REPORT OF HOSPITAL MENTIONED MY PREVIOUS HUSBAND AS THE FATHER OF THE CHILD.

THE FACT IS THIS THAT HE IS MISSING SINCE LAST 9 YEARS AND I LEFT THE MATRIMONIAL HOME IN 2021 AFTER MAKING AN AGREEMENT WITH IN-LAWS ON A STAMP PAPER OF RS.1000.00 MENTIONING ALL THESE THINGS THAT THEIR SON IS MISSING SINCE LAST 9 YEARS
AFTER THAT I STARTED to live with a man, from which this child born. Hospital refused to rectify the birth report without which birth certificate is not possible. Hospital is not accepting affidavit given by me that who is father of the child even that real father of the child is also ready to accept the fact on affidavit.
Now what should I do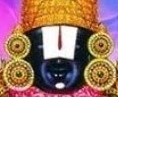 kavksatyanarayana
(Expert) 02 June 2023

First you have to change the name of your ex-husband in your Aadhaar Card and then proceed to take the birth report frm the hospital.

Querist : Anonymous (Querist) 02 June 2023

My father name can be written on my aadhar card, but the father name of my child is not possible in my aadhar Card and real father of my child is the person with whom I live and he is ready to give an affidavit to this effect.

Dr. J C Vashista
(Expert) 03 June 2023

You should have changed / omitted / deleted name of your husband from your aadhar card, hospital shall have no option to rely upon the document provided by you.
However, apply to the hospital / municipal authorities to rectify birth certificate after getting fresh aadhar card prepared in the name of the man you are in-relation.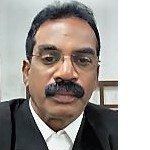 T. Kalaiselvan, Advocate
(Expert) 03 June 2023

The hospital authorities will go by the documentary evidences only.
If the details given by you is different how can expect the hospital authorities to change the records to your fancy.
Under this situation you have to file a suit for declaration to declare the correct biological father of the child, if necessary by producing DNA certificate to establish your statement to be true.
---