As my divorce case is still live from last 4yrs, for usvisa
Keerthi Elango
(Querist) 24 September 2023 This query is : Resolved

As my marriage was not successful end up with divorce case which is not closed by court yet from last 4yrs I am being single with my kid. Now I am applying for US visa, what shall I mentioned in the visa form ? Shall I go with other and explain the case is live on court? if add this still I need to include the husband details?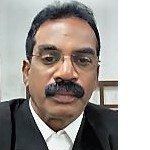 T. Kalaiselvan, Advocate
(Expert) 24 September 2023

The US immigration visa will not be concerned about the pending divorce case.
Unless and until there is no criminal case pending against you there is no need or necessary to mention about the pending civil cases.
You can proceed with the immigration process without showing the pending divorce case.

Dr. J C Vashista
(Expert) 24 September 2023

Whether your case is for mutual consent or contested for the last 4 years ?
What are the (probable or actual) reason(s) for pendency of the case as intimated by your lawyer, which cannot be presumed by experts on this platform ?
It is not concerned for grant or rejection of Visa for US.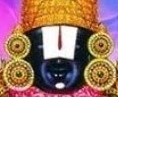 kavksatyanarayana
(Expert) 24 September 2023

As it is not a criminal case and for divorce case is not related to go US.
Keerthi Elango
(Querist) 27 September 2023

@kalaiselvan sir, Yes, i understood it will not affect,but for the marriage status ? what shall i mentioned, there is divorce , legally separated, widow or other options provided me to type the marriage status. Please advice.
Keerthi Elango
(Querist) 27 September 2023

Thanks for the concern and reply Dr. J C Vashista sir, You are right he is petitioner, and left india last 4yrs, Initially I dont want to give divorce as I have kid. Now I really frustrated and ready to give up this life. But my lawyer is forcing me for alimony for my kids future to hold case for another case. As I am working, I am strong enough to grow my kid. It is just dragging and he is keep on changing lawyers and not presenting to court. There is no justice to the women who really want to live properly.
Keerthi Elango
(Querist) 27 September 2023

I have shared the options in the visa filling form : https://ceac.state.gov/GenNIV/Help/Help.aspx#MaritalStatus please refer.
Marital Status :
Married
Common Law Marriage
Civil Union/Domestic Partnership
Single
Widowed
Divorced
Legally Separated
Other


as we dont want to hide anything, could be honest to fill this form. So please suggest me.

Dr. J C Vashista
(Expert) 27 September 2023

Your lawyer can advise you qua favourable legal strength for alimony / maintenance, which you may or may not accept.
If you are financially independent you should apply for divorce forgoing your right for alimony, request your lawyer accordingly.
Keerthi Elango
(Querist) 28 September 2023

Anyone help me to submit this form ?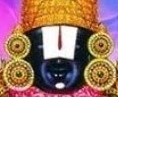 kavksatyanarayana
(Expert) 29 September 2023

You can fill in the form under Marital status, as divorced.

Dr. J C Vashista
(Expert) 01 October 2023

I respectfully disagree with learned senior expert Mr. Kavksatayanarayana ji to mention your marital status as "divorced" as the marriage is still in vogue wherein no such decree of divorce has so far been passed by competent court of law.
---