Amendment of trust deed

padmaja p
(Querist) 29 September 2021 This query is : Resolved

Hello sir
I want to know how to amend trust deed clause of power of trust, is any provision to amemd this one.
Actually we want to add to give loan to other trust or any other person in deed.
Is this possible.
Plz let me know sir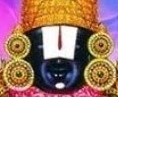 kavksatyanarayana
(Expert) 29 September 2021

What are the aims and objects of the Trust? Any Trust will be formed without a profit motive. Only to attain the aims & objects of the Trust, the Trust can take a loan but the trust will not give loans. This cannot be amended.

padmaja p
(Querist) 29 September 2021

Sir trust is whole non profit motive and irrecoverable trust.
But as in trust deed amemdment clause is there and trust wants to add power to loan to other parties or any other trust with same objects with intension to use that money also trust purpose.
Is there any chance to amend trust deed and add that clause.
Please provide solution sir above.


Dr J C Vashista
(Expert) 30 September 2021

Once registered Trust Deed can not be amended, however, you may form another parallel Trust with similar objects and cancel previous Deed as per law, if you want

padmaja p
(Querist) 30 September 2021

Ok sir, plz let me know if i want to form parallel trust and cancel previous deed,then is possible to form trust on same name and also not affect my any previous trust bank trasactions validity or claims.
I.e can we still claim validity of monetary trasnactions.
Sir i request ro you,please help in this issue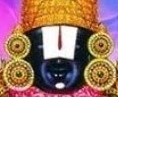 kavksatyanarayana
(Expert) 30 September 2021

The monetary transactions cannot be done. But with the same name, no trust will be registered as nowadays the site is not being accepted. At least you have to add some words before that trust name as SRI.......like that. For the purpose of loan no amendment. however, consult a local CA.

padmaja p
(Querist) 30 September 2021

Ok sir
Thank u to all for valuable response.
---