Withdrawal of FIR by complainant

kathakali bose
(Querist) 10 October 2009 This query is : Resolved

The complainant had lodged a FIR under section 498 A and 306 against the son-in-law on 16/6/09.The accused was in police custody from 16th to 18th June and then shifted to JC.He got a bail order from HC on 22nd July 2009 and he is on bail till date.The chargesheet hasnt been filed yet.The complainant wants to withdraw the case and wants to know the legal process to undertake to complete the withdrawal. How long does the process generally take?Please help.

joyce
(Expert) 10 October 2009

In one previous Querry some question was asked and I gave my opinion. In state cases the complainant cannot withdraw the case but only remedy is to go for Hostile wittness.But where as in Private comlpts Complainant can withdraw the case if he wishes by filing an application/memo before the court,stating that the matter got compromised out of court. In ur present case it is a state case and Fir is filed so no chance of witdrawal, there will be 6 months duration for the cops to file the chargesheet.

Kiran Kumar
(Expert) 10 October 2009

dear, FIR can not be withdrawn.

the better option is to get it quahsed from the concerned High Court in view of the compromise arrived at between the disputing parties.

we dont know whether the parties have agreed to continue with marriage or have decided to part ways, whatever is the situation write down a compromise and attach supporting affidavits of the parties...present the documents before the Hon'ble HC, the FIR can be quashed.

there are a lot of judgments available in this context....pls take help of your local lawyer.

Sachin Bhatia
(Expert) 10 October 2009

Agreed with Mr. Kiran, FIR can not be withdrawn better to get it quashed from High Court.

PJANARDHANA REDDY
(Expert) 10 October 2009

FIR BY STATE(POLICE),THE NEXT STEP IS CHARGE SHEET.ANY COMPROMISE HAS TO COME HOSTILE WITNESS.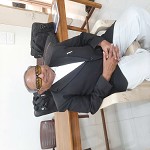 Adinath@Avinash Patil
(Expert) 10 October 2009

COMPLAINT/FIR CAN NOT BE WITHDRWAN, BETTER TO COMPROMISE MATTER.

Raj Kumar Makkad
(Expert) 10 October 2009

Agreed with the detailed opinion of Vishal.

Guest (Expert) 11 October 2009

NANDKUMAR B.SAWANT.M.COM.LL.B.(MUMBAI),ADVOCATE
MOBILE.09325226691, 09271971251
e.mail.adv.nbsawant@yahoo.co.in
e.mail.nandkumarbs@sify.com

REGARDING WIDRAWAL OF COMPLAINT UNDER SECTION 498A KINDLY NOTE THAT
1.SECTION 498 A OF INDIAN PENAL CODE WAS ADDED BY AMMENDMENT TO PROTECT INNOCENT BRIDES AND MARRIED WOMEN FROM HARASSMENT FOR MONEY BEING THE AMOUNT OF DOWRY AT THE TIME OF MARRIAGE OR AFTER MARRIAGE.
KINDLY NOTE THAT SEVERAL INNOCENT BRIDES COMMITED SUCIDES AS THE PARENTS COULD NOT FULFILL THE DOWRY DEMAND OF HUSBAND AND HIS PARENTS .MENTAL TORTURE AND PHYSICAL TORTURE CONTINUED TILL DOWRY DEMAND WAS FULFILLED.HENCE THIS SECTION 498A WAS ADDED TO I.P.C.BY AN AMMENDMENT TO PREVENT SUCIDES OF BRIDES DUE TO HARASSMENT FOR DOWRY.
2.THOUGH THE INTENTION WAS GOOD WITH REGARDS TO GENUINE COMPLAINTS OF DOWRY DEMAND AND SUCIDES OF BRIDES WERE PREVENTED.BUT NOWADAYS SECTION 498A IS MOSTLY MISUSED TO HARASS AND TAKE REVENGE ON HUSBAND AND HIS PARENTS AND OTHER FAMILY MEMBERS FOR SETTLING ANY MARRITAL DISPUTE.POLICE ALSO SURPRISINGLY TAKE KEEN INTEREST IN SUCH CASES AS COMPARED TO OTHER CASES OF SERIOUS NATURE AND CONTRIBUTE BY DIRECTING THE COMPLAINENT PROPERLY TO FILE THE COMPLAINT AGAINST THE FAMILY MEMBERS OF HUSBAND. IT NEEDS URGENT AMMENDMENT IN THE INTEREST OF JUSTICE.
3.KINDLY NOTE THAT ONCE COMPLAINT IS FILED AT POLICE STATION UNDER SECTION 498A OF I.P.C. THE FAMILY MEMBERS NAMED AS ACCUSED ARE ARRESTED AND RELEASED ON BAIL.RESULT OF THIS COMPLAINT IS THE MARRITAL RELATIONS ARE DAMAGED BEYOND REPAIR AND RESULT IN DIVORCE OF THE COUPLE IN MOST OF THE CASES.
4.KINDLY NOTE THAT SECTION 498A OF I.P.C.IS NON-COMPOUNDABLE SECTION AND THE COMPLAINENT CAN NOT COMPROMISE THE CASE EITHER IN POLICE STATION OR IN COURT BY MERE APPLICATION TO WIDRAW THE COMPLAINT.
5FOR COMPROMISING THE MATTER KINDLY NOTE THAT THIS IS A COMPLAINT CASE AND COMPLAINT IS FILED AT POLICE STATION AND F.I.R. AND CHARGESHEET IS SENT TO THE COURT BY POLICE AND GOVT.ADVOCATE WILL APPEAR ON BEHALF OF COMPLAINENT STATE.KINDLY NOTE THAT ADVOCATE OF ACCUSED HUSBAND AND ADVOCATE FOR COMPLAINENT WIFE WHO CAN ENGAGE ONE MORE PRIVATE LAWYER TO REPRESENT HER AND TO ASSIST GOVT .LAWYER WITH PERMISSION OF COURT .SHOULD WITH EXPERT LEGAL VISION SHOULD MAKE SUBMISSIONS TO THE COURT WITH PROPER APPLICATIONS TO ALLOW TO COMPROMISE THE MATTER WITH PERMISSION OF COURT.COURT WILL HEAR SUBMISSIONS AND ALSO EXAMINE THE COMPLAINENT IN WITNESS BOX WHO WILL BE CROSS EXAMINED BY ADVOCATE OF ACCUSED .THE COMPLAINENT SHOULD BE EXAMINED AS A WITNESS IN THE WITNESS BOX AND THE PROCEDURE APPLIED WILL BE SAME JUST LIKE A HOSTILE WITNESS .I HAVE SUCCESSFULLY HANDLED SEVERAL SUCH MATTERS AND GOT DESIRED RESULTS .

KINDLY NOTE THAT IT IS NOT THAT EASY TO SETTLE THE MATTER IN COURT.HENCE EXPERT HANDLING IS ESSENTIAL.THEN THEY WILL SUCCEED.
IN CASE ANY FURTHER HELP IS REQUIRED THEN KINDLY SEND DETAILS OR CALL.
WITH BEST REGARDS TO YOU YOUR FAMILY AND FRIENDS
THANKING YOU
YOURS SINCERELY
NANDKUMAR B.SAWANT.M.COM.LL.B.(MUMBAI),ADVOCATE.

Sukhija
(Expert) 11 October 2009

Agreed with Adv. Kiran n Reddy.

---
You need to be the querist or approved LAWyersclub expert to take part in this query .