Work visa and case pending

Querist : Anonymous (Querist) 31 October 2022 This query is : Resolved

My query is:

I was on J2 visa from feb 2018 to Aug 2020. I came back to India with my spouse who was on J1 on 31 Aug 2020. Both of ours I94 record has the same departure date 30 aug 2020 from washington dc.
My query is after coming from USA as we both were subjected to 212 e rule we have to stay in out home country for 2 years and then only one can go back to US. So i have been again offered J1 visa and i need to show proof that i and my spouse have been India for past 2 years. After coming from US, we got separated and I have filed complaint and cases against him or the tortures also he is not cooperating in giving any documents to me.
So, I have my documents like the last stamp in my passport is artived newdelhi on 31 aug 2020 , I94 record, ITR filed for 2 years

For spouse, I only have his i94 record and he os not giving any docuemnts to me.

Now what should I write in my marital status as I am married and living separtely but not legally or judicary separated but have filed cases on my husband and I am attending hearings but he is not attending hearings too. Also, If I write married then they will ask me to give proofs of him too that he too has completed 2 year residency rule. And if I write separated I need to hive affidavit saying we r living separate and have complaint and cases filed against him.

Will bringing this complaint and case thing in application complicate the case
What should I do?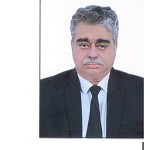 Sudhir Kumar, Advocate
(Expert) 02 November 2023

an you write in a way that story is understood in one reading.
---