Validity of relinquishment deed

Janarthanan
(Querist) 10 February 2023 This query is : Open

Dear Ld Experts,  

With due respect, I put below my query:

State: Tamil Nadu, Family: Hindu family.  A father died intestate leaving a land property inherited from his father. There are five legal heirs (wife, son and three daughters).  After the death of father, without making any partition deed a part of land was sold ten years ago and all the five legal heirs signed the sale deed which they are aware of it.  However, at the time of signing sale deed, a relinquishment deed was also made in favor of son and got it registered for the balance portion of land with zero consideration value. May be in the hurry of executing the relinquishment deed, the son(beneficiary) had not signed on the relinquishment deed. Before going to the Sub Registrar's office for signing the sale deed one daughter was informed about only the sale deed but not about this relinquishment deed.  With the trust and affection on siblings by ignoring/not reading the contents of the deeds she signed on the relinquishment deed also together with sale deed on the same day.  Copy of deeds were not issued to her after the registration is complete.  Only when raising the issue of partition recently she was denied of her rights and came to know about the relinquishment deed. Upon taking a certified copy of relinquishment deed from the records it was noticed that the executants had signed on a single relinquishment deed with photos and thumb impressions but the signature, photo or thumb impression of beneficiary is missing on the deed. Mutation of property based on relinquishment deed is not done as of date.

Since the other party, beneficiary co-owner has not signed can the relinquishment deed be challenged for declaration of it as void and not binding on the executants? One Ld expert replied on another thread but I think I have not posted my query on the relevant category and it was bit lengthy. Sorry for the repetition.

I look forward to your valuable advice.  Thanks for your precious time.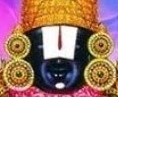 kavksatyanarayana
(Expert) 17 February 2023

The beneficiary was not present at that time his photograph must be affixed in the format prescribed under Sec.32.A of Registration Act.

Janarthanan
(Querist) 04 March 2023

Thank you sir. The beneficiary was present at that time but did not affix his photograph or sign and thumb impression on the deed. Since it is not duly registered in compliance with Sec.32.A of Registration Act, kindly advise whether it can be considered as void/invalid. If it is invalid, how to get it cancelled?

Janarthanan
(Querist) 04 March 2023

I look forward to your reply. Thanks
---