Stamp duty refund on cancelation of sales deed

Querist : Anonymous (Querist) 22 September 2021 This query is : Resolved

I have registered Cancelation deed on december 2019 , went to Pune registration office on
March 2020 for stamp duty refund , due to covid Registration department didnt accepted my application , we were informed that govt will provide extension date for unfilled applicaiton
its more than one and half year , what is the way to claim stamp duty refund


- Satya K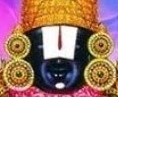 kavksatyanarayana
(Expert) 22 September 2021

The registration department shall accept your application but they denied it for the reason best known to them. So you have to submit an application to the District Collector concerned marking a copy to IGR of your state.

krishna mohan
(Expert) 23 September 2021

Your can approach Head of Registration department with a written complaint and proof for proper remedy and in time.
---