Society restrict to use open to sky car space

Querist : Anonymous (Querist) 30 September 2021 This query is : Resolved

I am from ahmedabad gujarat, builder is very known business hub
there are total 672 flats in my society, out of this only our new cluster registered under RERA with 96 flats, society formed 1 year ago, builder have allotted parking to 640 flats including our rera building but as stated above i have not purchase hence i have not been provided car parking space however builder has allotted 120 parking to other society in our society premises. Now after taking handover from builder, society accepting and allowing other society who are non members to use our open to sky car space but restricting me stating you dont purchased car space from builder and now we dont have car space to allot you, in case if they have space they will let me know subject to clear it from SGM and ask me ready for 1000 per month as car parking charge if i am lucky and get this through lottery they have mentioned in their reply that in last SGM resolution passed with majority to not allow who has not have car space,

after so many verbal and mail communication finally i had send legal notice to my society but they refused and replied that builder has allotted they have not done any allocation, they want to give allocation but they dont have space now..

non members are enjoying and as registered member i am suffering and receiving such reply from service society against my legal notice to society.

my lawyer has advised me that i cant approach consumer forum for society or cant go to registrar for parking issue.. pls help me and guide again where i can file legal complaint society ..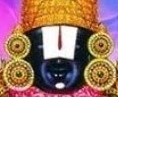 kavksatyanarayana

(Expert) 30 September 2021

Yes. You can file a case in District Consumer Forum. Before that, you may complain to RERA and also the Dy.Registrar of Cooperative Housing Societies of your district.
---