Regarding appointment

Rt
(Querist) 26 October 2018 This query is : Resolved

I have been shortlisted for the post of supervisor whose examination was conducted by dsssb. The seats are vacant and dsssb is saying that the file has been closed. I belong to General category and obtained 104.75 marks and last candidate selected in last list obtained 105 marks. But 19 seats are still vacant and 5 candidates of general category have resigned from the job within 1 year of joining and dsssb has not provided any replacement for them also. Im quite sure that i would get selected if dsssb issue list. There is a delay on their part why sbould I suffer bcoz of this? This is the last chance im having bcoz im not eligible to apply anywhere in govt sector now. Plz tell what are my chances if i file a case in CAT? PLZ SUGGEST SOME GUD LAWYERS ALSO.

Guest (Expert) 27 October 2018

Chances are quite dim. You can only waste time and money without any fruitful result. Better focus your attention on seeking some other job, may be private.


Guest (Expert) 27 October 2018

You have nothing to do with employers activities how many they select if they select if they close recruitment. You can only move if there is violation of your natural justice and visible discrimination or violation of recruitment process guideline and you were clearly affected by this act.
To recruit ,How many what qualification and with what qualifications is employers prerogative public or private .if you have any thing to mention about visible legal flaw in process and you having been jumped or neglected deliberately please inform for any possible guidelines.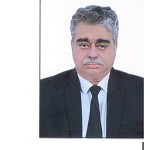 Sudhir Kumar, Advocate
(Expert) 28 October 2018

If someone joins and resigns then he vacated a vacancy of currect years which cannot be filled by select list of previous year.

This vacancy will be notified in future advertisement.

Guest (Expert) 28 October 2018

But now a days government is doing tricks by hiring tmprary contractual workers aginst vaacnt posts and keep it so for seveeral years even decades. In fact i want all public srvants be kept on temporaray job only for 7-10 years and only after their totall conduct check perfromnace citixzens complainsta dn vigilance and character check they be appointed permenenelty on renewable periods for reassement of emplopyability every 5-7 years .Government jobs are not charity like made in India . Cookies to be distributed by csteist and corrupt two dime politcians for votes.Even in wekfare schemes for backwards only level playing field in enough
1. Provide free or interest free laon for education and training expenses
2.provide training skill centres and motivators
3. Relax age by 7 years maximum
4.Redcue marks by 10% while compiling list of passed candidates by ranks.

That is enough

what is your opinion sir being a senior expert pf world and law
---
You need to be the querist or approved LAWyersclub expert to take part in this query .