Recovery suit

Querist : Anonymous (Querist) 27 September 2023 This query is : Resolved

Can money recovery be made in two suits, one summary (for cheque bounce) other normal.
I had invested over 30 l in a company, they wrote a cheque for 10l but it bounced. Cheque bounce case has been initiated but the person absconding for over 2 years. Court warrant is issued at every hearing for over 2 years now.
Can I pay the total court fees for 30l & break the suits in two parts to recover my money?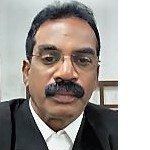 T. Kalaiselvan, Advocate
(Expert) 29 September 2023

If you have filed the cheque bounce case then you can file a money recovery suit also simultaneously, there is no infirmity in it

Advocate Bhartesh goyal
(Expert) 29 September 2023

Both cheque bouncing complaint and recovery suit can be filed simultaneously. In cheque bouncing complaint court imposes fine and imprisonment whereas in recovery suit court passes decree for cheque amount with interest and expenses.

Querist : Anonymous (Querist) 29 September 2023

Thanks a lot Sir. Will proceed as per advice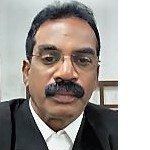 T. Kalaiselvan, Advocate
(Expert) 01 October 2023

You are welcome for your appreciations.
---