Query on nhai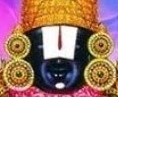 kavksatyanarayana
(Querist) 23 January 2021 This query is : Resolved

Dear learned Experts, all of you know that "no stamp duty shall be payable for any document if it is executed by or in favour of Central/State Government under Sec.3 of Indian Stamp Act. Now, the NHAI is purchasing some lands for NH purposes. Here my doubt is, whether the NHAI (though it is under the Central MInistry of Roads and Transport) comes under an "autonomous body" or a Government Department. Some of the Registration Departmental Officers are saying it is a Central Government Department and some of saying that it is an autonomous body. So there is an ambiguity. So I request you to please give your valuable advice and if possible with authoritative orders.

Guest (Expert) 24 January 2021

Refer the National Highways Authority Act 1956 --Act No 48 of 1956-- Nothing in the Land Acquisition Act 1894 shall be applicable to an Acquisition by National High Ways Authority and Stamp Duty for Registration would be Legally Applicable.

Guest (Expert) 24 January 2021

Refer the Judgement Pronounced by Allahabad High Court on 14 th July 2010 Pronounced by the Bench of Honorable Justice P.C.Verma and Honorable Justice B.K.Narayana in the matters of National High Ways Authority of India VS Jaikumar Singh & Others ( Read the Orders Full)

K Rajasekharan
(Expert) 24 January 2021

The NHAI act itself says that it is a "body corporate", created by the central government, which is an autonomous organization of self existence, as a legal entity.

Body corporate is an archaic term and its modern equivalent is Corporation.

A body corporate has the nature and characteristics of a company but it need not be registered as a Company under the Companies Act.

The terms 'body corporate' and 'company' are defined in the Companies Act.

The government creates commercial entities in the form of body corporate in different spheres in order to do commercial activities such as raising money by themselves even by issuing foreign bonds etc and undertake commercial services by collecting fees etc.

Kerala Infrastructure Investment Fund Board (KIIFB) is a body corporate created by the government of Kerala by following the general pattern of NHAI.

In short, the term 'body corporate' is used to denote the organization, which is created in the form of a company for commercial purposes, but not registered as a company as such.

Dr J C Vashista
(Expert) 25 January 2021

I agree and appreciate opinion and advise of experts Mr. NJS Rajkumar and Mr. K Rajsekharan.


Dr J C Vashista
(Expert) 25 January 2021

NHAI is creation of an Act passed by Parliament, i.e., National Highways Authorty Act, 1956, fully owned, managed and financed by Union government, which is not termed as a department of Government of India but like an autonomous body corporate.

Guest (Expert) 25 January 2021

Welcome and Thanks Learned Advocate Dr J C. Vashista ji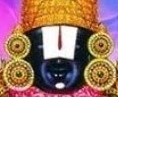 kavksatyanarayana
(Querist) 25 January 2021

Many many thanks to all the experts for the views stated here.

Guest (Expert) 26 January 2021

Welcome Learned Advocate Mr Kavksatyanarayana

krishna mohan
(Expert) 04 February 2021

From the views of experts the status of NHAI is noted as a legal entity. If it is a body created by an act of parliament you can check whether Govt. can acqauire the land and allot it to NHAI on direct payment basis where the acquisition is handled by State Govt. and all disbursements are made directly. In such case, NHAI will be getting one allotment letter with terms of allotment and when paid to Govt. directly registration charges not payable. If it is individually acquired from private individuals, opinion of Central Govt. standing counsel or the Standing Counsel of respective state government may be obtained on the right legal position as the issue not only it relate to stamp duty but also on legality of title of land under acquisition.
---