Pre closure of personal loan

Querist : Anonymous (Querist) 31 August 2022 This query is : Open

There is a personal loan with a private bank of 12 months term. 4 installments have been paid without any break. I need to pre close it so that there is no financial debt and may be avail finance for business from another bank. I am willing to pay all the remaining EMIs with preclosure penalties if any. But the bank is not permitting it. There is a clause in the loan agreement that the loan cannot be prrclosed. But this looks against natural justice as I am willing to pay all the dues and penalty if any. The liability of a borrower must be to repay with all interest even to the extent of full term. Are there any RBI norms governing this. What is the way out to preclose the loan. Thanks for any good advice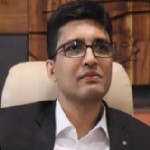 Adv. Ravish Bhatt, ADIT, CIOT
(Expert) 01 September 2022

Subject to correction from any other experts, there are no RBI guidelines prohibiting prepayment or compelling the NBFC/ Bank to accept prepayment. Guidelines are only with respect to prepayment penalty and when it could be levied.
The clause in agreement seems weird. So the question is whether and how you can pay despite the agreement stating otherwise.

Suggestions:-
1. You could deposit the principal amount in loan account with clear instructions to appropriate the same against the principal outstanding. See how they react afterwards.
2. Explore possibilities of part payment and likely bank/ NBFC will agree.
3. Take up the matter to Banking Ombudsman or civil court stating that such agreement is illegal.

My suggestion is to go for 2, 1 and 3 in descending order of priority looking at commercial realities, efforts required and time that may be consumed etc.

Querist : Anonymous (Querist) 01 September 2022

Thank you Adv. Ravish Bhatt for your clear, to the point answer and your time. I would take up option 3 after exploring others.
---