Nri marriage dispute

Nilofer shaikh
(Querist) 30 September 2021 This query is : Resolved

Can wife impound husband passport through dv case? If yes what is the procedure.

My husband is NRI he had deserted me in India for past 4 years.Dv case,498a is filed against inlaws and husband. Chargesheet is also filed against all accused.Loc was also issued for which he got detained on mumbai airport.

All cases were filed in 2019.From last one year settlement communication is taking place.But opposite party is turning up from their words asking me to first withdraw all cases then they'll sign MOU. My stridhan is also with them,please note that before filing an FIR at my nearest police station.The senior officer took an initiative for settlement between both parties and he ordered my in-laws and husband for 8lcs as settlement.Which was signed in written by my father in law.In police station he agreed for it.later on he denied by saying I'll not give you (me) people. So can I produce that written settlement statement signed by my father in law in court?

Thanks !!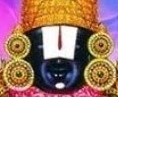 kavksatyanarayana
(Expert) 30 September 2021

The matter was settled in the police station. So before producing the written settlement statement in the court, consult in the Police Station where it was settled. An amicable settlement is better as the court case takes a long time.

K Rajasekharan
(Expert) 30 September 2021

Impounding a passport can be done only by the passport authority but not even the court. But court can send a request to the passport authority stating the reasons for impounding.

The authority will impound the passport on merit by applying its mind only, as it is so concerned with the fundamental right, the right to travel.

Outside settlement has no much value in the court. There is no problem in showing it to the court as a document.


---