Law graduates inside courts without licence

Guest (Querist) 14 September 2008 This query is : Resolved

I've personally observed that law graduates who are yet to receive their licence from the Bar Council of India and not under the roll of any State Bar Council enter courtrooms and witness court proceedings...

Under which provision of the law is such conduct on the part of the "unenrolled advocates" permissible?

ESTHERPRIYA
(Expert) 14 September 2008

No upto my knowledge it is not permissible under any provisions of law such budding advocates takes law in their hand snd it is highly condemnable as it must be warned by concerned judges not to practise such kind of acts as it will lead to putting the diginity of judiciary down.

Tribhuwan Pandey
(Expert) 14 September 2008

It is necessary and mandatory to have a license for practicing in the courts as an advocate. Without having license it is just as a crime, such person may be debarred forever to practice as an advocate. No one has right to proceed in the courts on others behalf, however he is free to act/proceed in person only in his personal cases.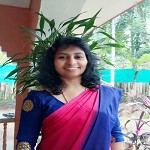 Adv.Shine Thomas
(Expert) 14 September 2008

I agree with Mr.Tribhuwan C.Pandey

Aniruddha.P.Pawse
(Expert) 14 September 2008

Hi,
The Law Graduates are not taking part in the proceedings.They are only witnessing court proceedings. Court being a public place not only law students/graduates but any lay man can witness court proceedings provided he does not create disturbance.
Law Graduates are training themselves practically.
Rgds

Rajesh Kumar
(Expert) 14 September 2008

Aniruddha is right- the question relates to only witnessing the proceeding. Since court proceedings are public proceedings and anybody can witness, including law students. There cannot be any objection on that.
Regarding representating some other person before the court, they or anybody can represent any persons with the leave of the court under Section 32 of the Advocates Act. Advocates do ot have the monololy to represent litigants.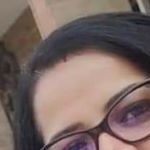 RAKHI BUDHIRAJA ADVOCATE
(Expert) 15 September 2008

I do agree with Aniruddha.P.Pawse


salilkumarp
(Expert) 15 September 2008

enrolement is required only for appearing on behalf any client.at the same time, anybody can witness any court proceedings

Guest (Querist) 15 September 2008

It seems to me that I've not been able to convey my message to PADMAPRIYA'ji, Tribhuwan'ji and Mr. Thomas.....

Anyway, I've got some clarification from Aniruddha'ji, Rajesh'ji, and Rakhi'ji... But is there any clear provision of law to this effect??

Well said! Salilkumarp'ji.....

arunprakaash.m.
(Expert) 16 September 2008

as a public you have every right to visit the court proceedings except in camera one.

Guest (Querist) 18 September 2008

Sorry, but out here in Guwahati the courts are packed with advocates and so there's practically no room for 'outsiders' or members of the general public!

SANJAY DIXIT
(Expert) 21 September 2008

Dear Sabah,
This is a common problem within the courts all over India.
---
You need to be the querist or approved LAWyersclub expert to take part in this query .