judiciary question bank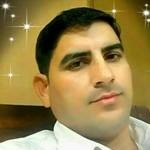 Anil Kumar kamboj Delhi M-9650
(Querist) 03 September 2008 This query is : Resolved

statemen of witness recorded u/sec.164 of cr.p.c are corroborative evidence whether confession is also is a corroborative evidence or subsdentive . pls let me details sir,

deepak kumar
(Expert) 03 September 2008

confession before trial court if it is made at the stage of charge is substantive and a person can be convicted then and there.

confession before police has got no value at all subject to section 27 evidence act.

confession before magistrate u/s 164 CrPC will also be corrobative.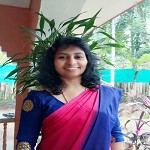 Adv.Shine Thomas
(Expert) 04 September 2008

A confessional statement made by the accused before a Magistrate is a good evidence and accused can be convicted on the basis of it.Rajasthan High Court in State vs Balchand,AIR 1960 Raj 101,held that the confession of an accused person is substantive evidence and a coviction can be based solely on a confession.Conviction can be based on confession only if it is proved to be voluntary and true(Darshanlal vs State of J&K,AIR 1975 SC 858).

K.C.Suresh
(Expert) 05 September 2008

A true and voluntary confession (NOT POSIIBLE IN THE INDIAN POLICE STANDARDS)can be taken as good evidnce. Dear deepak Sec. 27 is admitted to a limited extent. When the confession leads to the recovery of a fact that part is admissible. IThe increminatory part i.e., I kept the knife in the almarah" if that is the confession "I" is incriminatory and not admissibe. But the other part if the statement of the accused leads to the recovery of the knife that fact alone is admissible. This 27 form of eveidence is called recovery evidence. In theft, murder, rape etc this form of evidence the investigating agency is after with. Shime Thomas gives two ruling. Not repeating the same here.

deepak kumar
(Expert) 05 September 2008

though i had not elaborated it but my intention in mentioning section 27 evidence act was for the same purpose as stated by Mr. K.C.Suresh, by the way thanks for pointing it out.

---
You need to be the querist or approved LAWyersclub expert to take part in this query .