Is limitation comes?

Tax & Accounting Solutions Ban
(Querist) 03 November 2022 This query is : Resolved

Respected Sir/Madam

Query regarding : Property matter

7 gunta, 6 Gunta - two Pic Agriculture land granted by Karnataka land reform tribunal at 1982 to my Grand Father (He is applicant under Karnataka Land Reform Act,1961 and Received Occupation right Certificate with Condition i) (Form10) Feb1982) for reckoning the period of 15 years for transfer of the land for which occupancy rights have been given under this Act from the date of final order
passed by the Tribunal under section 48A instead of from the date of issue of
certificate under section 55; and he draft will in the name of his unmarried daughter(age 30Yrs) and same has been registered at Sub registrar office Oct1982 only, Latter on Registered will Draft lost lost/Misplaced(Complaint not ledged since today), Will registered certified Copy avail. my grand only enjoying agriculture land.

at age 90 (1995) my grand father Passed away. and My mother Transferred the Rights in Revenue Records at 2004-05, Mutation has been Registered. (at 2008 after same property comes under Municipal Corporation jurisdiction)

and same time some one(Neighbor land Purchaser/Local Political Peoples) Claimed that "My Grand Father was Sold the Property at 1986 by sale deed registered(Sy No.Wrong, Occupition Certificate No. Wrong) at madras(Chennai)(Out of Karnataka) and Same they are Produced Unregistered GPA which was written by my grand father in the favor of above Party( Transaction done at Revocation of Transfer of Property 15Yrs), and Dispute Raised B/w .

at 2006 Permeant injection suit filed by My mother(ILLERTATE) , and same has been not lead Properly ( Advocate not attended case and not marked the evidence, not crossed even not argued) that suit was dismissed ( Court Conclude that My Grand Father has one Pice of Land only 7Gunta. Sy No. mentioned Wrongly Clerical Mistake) and left Possession by court order.

SAME HAS BEEN RFA FILED IN High Court, Karnataka same has been dismissed.

Latter on filed Declaration suit at 2012.

Declared that 1. My Father Occupation holder of Property.
2. he did will same has been registered
3. Revenue record changed by name
4. Sy No. and Occupy Certificate mentioned by diffident is not my property.
5. dont know my father sold or not, 15 yr revocation period.


and at Cross Examine(at Box in front of Judge)
MY Mother told(She is illiterate don't know year and such dates)
1. She told Her Father passed away at 2005 (Actual 1995),
2. Son age 40yrs(Actual 31)& Daughter age 30Yrs (actual 29) and She married at 30Yrs Back (actual 36Yrs).
"3*. she told that at year 2000 I know the that fact that my father was sold the property to diffident(Actually that comes our awareness at 2010 when our Injection suit Dismissed )"

NOW MY Question:
1. is Limitation comes on Point 3* ?

2. Unregistered GPA is valid, out side Registered (Interstate) deed is valid ?

3. in this case Res judicata is applicable ?

How to approach Court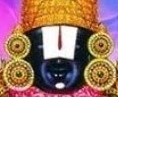 kavksatyanarayana
(Expert) 21 November 2023

1. The limitation period is 12 years from the date of 2010. 2. Unregistered GPA is valid but outside state sale deed is not valid but if the properties are in two states, and one deed then it is valid. 3. The principle of res judicata applies when a litigant attempts to file a subsequent lawsuit on the same matter, after having received a judgment in a previous case involving the same parties.
---