Huda double/multiple allotment

Querist : Anonymous (Querist) 11 October 2022 This query is : Resolved

Sir, I bought the property from the original allotee and now I came to know that the original allotee already had another 2-3 plots issued under his name and therefore I cannot sell the property as it is under HUDA Double allotment plot cases.
Please advice what further I can do.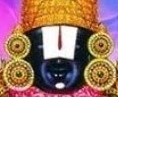 kavksatyanarayana
(Expert) 11 October 2022

If HUDA sold the three plots to the allottee he can sell one or all plots if he has obtained permission from the HUDA authorities. So you after verifying the permission letter may purchase the plot.

Querist : Anonymous (Querist) 12 October 2022

Allotee obtained these plots under some yojna where only one plot can be allowed but allotee had provided wring details and obtain 3(in total) plots...case was going under HC as HUDA Double allotment scam... that's what I came to know. Now I want to know can we do case against allotee as we are subsequent buyer and my deed is registered.
Thank you
---