False criminal charge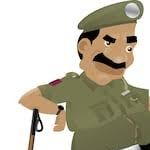 shyam lal
(Querist) 23 October 2021 This query is : Open

The compliant has died in a legal case. Query ..can the Legal wedded wife pursue the case havening the requisite prof and evidence? to prove him innocent?

K Rajasekharan
(Expert) 25 October 2021

If the Complaint Case has turned into a State Case involving serious offences it will continue irrespective of the death of the complainant.

If it is a Summons Case, it will not continue as in the past. When the complainant dies, his pleader retains no authority and cannot, therefore, be allowed to continue to proceed with the complaint in the capacity of the pleader of the deceased-complainant.

But the Magistrate may, for the ends of justice, allow a pleader, if the pleader is so willing, to represent the deceased-complainant as per Section 302 CrPC which empowers the Magistrate to permit 'any person' to conduct the prosecution. In such a case, the Pleader continues as the Officer of the Court. The Magistrate can permit the party also to proceed with the case.

In Cheque Case under NI 138, substitution is possible as it is a case having the nature of a civil case.

---