Execution under section 27 of consumer protection act

Narendra
(Querist) 28 December 2019 This query is : Resolved

I won a case in state consumer forum in 2012 in its judgement State forum order accused to pay award money Rs.2 lakhs in whole in one month without interest but accused didn't compliance the order, I filed complaint application under section 27 of Consumer protection act in District consumer forum for execution , after a long proceeding process finally District forum is going to write down their judgement of imprisonment to accused in next few days. My question is (1) what is the possible remedy for accused to escape from imprisonment after judgement ? (2) Is high court has power to entertain the matter of Consumer protection act if accused convicted of sentence ? (3) If accused succied to escape from sentence without paying money then what steps I have to take to put accused to behind the bars ? Please advice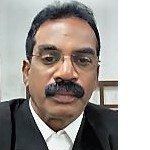 T. Kalaiselvan, Advocate
(Expert) 29 December 2019

Once the consumer forum is allowing your petition seeking arrest of the opposite party if he fails to pay the award amount, then you can take the arrest warrant to the police and gt the opposite party identified so that the police will arrest him as per law and produce him before the judge for further action as per law.
He cannot escape the arrest for ever, you should make sure that you get the orders executed properly and you should not relax until then.

Narendra
(Querist) 29 December 2019

Thanks Mr.T.Kalaiselvan for your valuable reply, please advice can the District consumer forum release accused on bail after convicted of imprisonment order at that time or can accused get time for appeal after produce bail bond ,what is the possible steps for accused prospective ? It is also mention here that the accused always attended proceeding with his lawyer .

Sb Karma
(Expert) 30 December 2019

Yes he can appeal for bail and in consumer forum generally fine imposed to the accused...so he can
---