document s required

Querist : Anonymous (Querist) 15 February 2009 This query is : Resolved

I have following queries for I.T .Dept.:-

1)can i get the papers submitted in the Incometax Dept for getting permission for sale of a property in yr 1978 in Jodhpur and Raipur I.T dept.
Seller of our property is refusing now the Registered sale done in Yr 1979 by his Power Of attorney holder.In registered documents of sale, I.T Permission taken by seller U/S 230A(1) ,in Form 34A,See Rule 44(A),is also attached,which was taken by seller few months before the Registry of the said property for getting permission of sale to us.
Can we get the papers enclosed that time by sellers in I.T Dept?
If we cannot get,can we can ask I.T dept under Right to Information Act?
If still not possible can we ask the Dept. in Court about the genuiness or can we get their witness in the Court,where we filed suit on the Seller of property.?



2) After the Registry of above property in Yr.1979,we received Notice u/s 269L(2) of the I.T Act,1961 for purchasing property,by undervaluing the property.
what is the provision of the above Section?.I also want to know, to whom the notice will be served ?I meant that , I wish to know that do I.T Dept serve notice to seller also under the ACT?



3) can we file some sort of complaint to I.T dept ,about the seller,who is refussing the above I.T permission for sale of property and now he is trying to resale the property sold allready approx 30 yrs back?

4) can we take someother help of I.T Dept.?

Please help me by giving your valuable advice or opinion and oblidge.

sanjay chandak,
fafadih,Raipur
contact no 9300061575


Ashok Kumar Garg
(Expert) 15 February 2009

Legally, you cannot ask for copy of the document submitted by somebody else. You can request the court to requiition as a part of suit. But the practical aspect of the matter is that it is impossible to get such old papers. Therefore , simply forget it. The only possibility is if the seller is in litigation with IT deptt. for that year. In that situation only, that file may be available. You cannot get information under RTI also because there is a prohibition of 20 years.
But under the evidence Act , if that document was filed by the seller before the Sub-registrar at that time , he cannot rebut it except by another documentary evidence. Earlier provision of acquisition proceedings u/s 269l(2) etc are defunct except in respect of old acquisition matters pending.

You can complain to the IT deptt. only to the extent that if he was owning the property all throguh ( and did not sell it) , then did he pay wealth tax on it.

Ashok Garg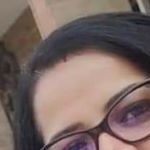 RAKHI BUDHIRAJA ADVOCATE
(Expert) 16 February 2009

I do agree with my Ld. Friend's opinion.He is absolutely right.

Abhishek
(Expert) 17 February 2009

wedd done sir....nice explanation by Mr. Ashok Garg..

Querist : Anonymous (Querist) 18 February 2009

Thanks sir for helping me.
I am highly oblidged in getting your advice,
thanks again

PALNITKAR V.V.
(Expert) 18 February 2009

The query seems to have been resolved. Thanks all for enlightening on the matter.

Kamlesh soni
(Expert) 18 February 2009

You can request the court to requiition as a part of suit. But the practical aspect of the matter is that it is impossible to get such old papers. Therefore , simply forget it. The only possibility is if the seller is in litigation with IT deptt. for that year. In that situation only, that file may be available. You cannot get information under RTI also because there is a prohibition of 20 years.

---
You need to be the querist or approved LAWyersclub expert to take part in this query .