Deception by the school

Praveen
(Querist) 28 November 2013 This query is : Resolved

One school in Karnataka (Bailhongal) cheated me in the name of CBSE. I have admitted my daughter in 5th standard the school where the Principal told me that it is a CBSE school, charged Rs. 15100/- in the name of tuition fee and supplied private CBSE books. My ward had went the school hardly 18 days then I came to know that the school is not affiliated to CBSE board then I visited school to refund my fee but Principal told me not to refunnd any single paisa. Then I had applied information to DDPI under RTI, after six months of delay under RTI Act 2005, I received the information that they can't teach 1-5 class in English medium. My question is " can I lodge a complaint now after six months or not against the School'. Please guide.

Ms.Nirmala P.Rao
(Expert) 29 November 2013

File a cheating case under Section 420 IPC against the School with the police and avidly pursue it. If it is a public Authority and receives Aid etc from the Government, after giving due legal notice to the school etc, you can approach the State High court by way of Writ of Mandamus for a direction to the school to pay you compensation and damages etc on account of the deception practiced on you by the school authorities etc in addition to refund of your fee. If you wish to thank me for this reply please click the thank you button on my profile.

Kolla Gangadhar
(Expert) 29 November 2013

School is not recognized you paid fee, the Management of school must refund fee with interest. If your child had lost Academic year? You file case in the Consumer Forum, claim refund of fee paid, with interest and also claim damages, if Academic year had lost by your child you can claim higher amount as damages. You can also file criminal case breach of trust and cheating. Contact: GLOBAL LEGAL SERVICES, Email: globallegalservicesindia@gmail. com Cell No: 9290673693.

Thyagarajan
(Expert) 29 November 2013

Contact a local lawyer with brochures for the course, payment details etc. If the school is affiliated to CBSE the school should have mentioned the same in the Brochure and reference from permission granting authorities.
There are various steps you can under take. I prefer you lodge a complaint with nearest police station. Since it involves future of children get support from others who are affected as well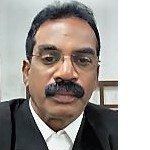 T. Kalaiselvan, Advocate
(Expert) 29 November 2013

approach the district education Officer directly with your complaint and the evidences for the complaint, obtain acknowledgment for the complaint, wait for considerable period, if you do not get any fruitful reply, you may either approach the District Collector/ education Ministry for necessary action or lodge a complaint with the Police for cheating or file a case before consume court or publish the same trough press.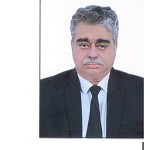 Sudhir Kumar, Advocate
(Expert) 10 April 2014

agreed with experts above. you have multiple forum for separate relief.
---
You need to be the querist or approved LAWyersclub expert to take part in this query .