Contempt petition and execution petition simultaniously

Querist : Anonymous (Querist) 10 August 2022 This query is : Resolved

Central administrative Tribunal passed an order directing compliance within Two weeks. Respondents did not complied with said order in more than 3 months. I have already initiated contempt petition last month and notice has been issued to the respondents.

Respondent has not complied to the order till now.

My query is,

1. Can i initiate Execution Petition Simultaneously/separately alongside contempt petition?
2. Or Can Tribunal direct compliance to the order in the contempt petition itself?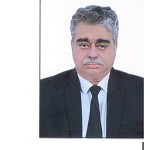 Sudhir Kumar, Advocate
(Expert) 04 December 2022

Normally if compliance is not shown in CP then CAT at times calls head of the department and then compliance is completed by deptt before due date even if they have to work overtime.
---