chracter certificate

vikram singh
(Querist) 23 January 2010 This query is : Resolved

sir , im a intern now going to b dr. i m not given charter cer. from college .because during internship time we had done a pen down strike/prtest against the principal . so now he is not givin cer. n sayin that he will issuse us a bad character cer... we all need character cer. for reg.no. n furter job opportunitis. plz sir kindly help us ... what we can do ?

R.R. KRISHNAA
(Expert) 23 January 2010

It is your fault to have protested/striked against the principal. Approach the principal with an apology and request him to consider issuing a good character certificate in your name.

bhupender sharma
(Expert) 23 January 2010

It would be better for u to consult a local lawyer inthis regard.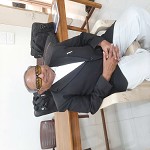 Adinath@Avinash Patil
(Expert) 24 January 2010

CONSULT LOCAL ADVOCATE

vikram singh
(Querist) 24 January 2010

but sir we had apologise 2 principal that time only n he had assured us he will not take ne action nw .we had given him a written apology 4 it .strike we did was becoz he used to humiliate us 4m last 4 yrs . n in colg we wre treated as laboures not dr. .u cant imgine the intence pressure v used 2 face during colg life .nw its all past so it over but nw v want a gd character cer. n v have no hard feeln 4 him nw . but again he has started the same curbing policy. hw can v go against bad char. cer. sir ...kindly help

Guest (Expert) 24 January 2010

You (all the interns facing the same problem) write a letter seeking character certificate to the principal ( I do not know whether it is a private college or govt. college)and a copy to the state education minister, health minister and to the UGC. After 15 ti 20 days, if you will not get the good character certificate, move the High Court making all of them parties. You will certaily get relief, because the courts have got big hearts than this petty principal of your college.

R.R. KRISHNAA
(Expert) 24 January 2010

I dont agree with the above experts opinion. To speak frankly, providing character certificate is the sole domain of the college/administration authorities. Courts have no power to direct the college to give good character certificate to students. The college will have to take to the attendent circumstances and the character track record of the students before giving character certificate. Hence courts cannot direct the college or principal to give good charater certificate. Courts have no right to interfere in the admnistrative activities of the college.

B K Raghavendra Rao
(Expert) 24 January 2010


The college would issue a character certificate at its discretion. Character certificate need be issued only if the college is of the view that the character of a student during his stay in the college was good. You have no right to demand the character certificate even if your character is bad.

Now, the course open to you is to issue a notice to the principal for issue of a character certificate. If he refuses to issue a certificate citing certain bad behaviour from your during your stay in the college, you may challenge that contention and call upon him to prove his charge. If he has any documents to show that your behaviour was not good, then you have no option but to wait for change of principal to approach for.

Guest (Expert) 25 January 2010

If the principal is holding the entire batch of students as people of bad character, it does mean that the principal is himself a bad person. In a democratic pattern of society discretionary powers cannot be exercised to fulfill personal vendetta. There are some people in high positions brought up with colonial minds and emulate British Govt. methods. Certainly court will look into the matter as the entire batch is denied of the character certificate. It is different case, if a single or two students are branded bad characters and denied of certificate.

vikram singh
(Querist) 25 January 2010

he has issued us r character cer. 2day stateing that we had been involved in strike but r chracter is satisfactory. can v go against it ?

vikram singh
(Querist) 25 January 2010

will this certificate effect us in r future prosp. plz help
---
You need to be the querist or approved LAWyersclub expert to take part in this query .