Cancellation of registered sale deed

Querist : Anonymous (Querist) 14 January 2022 This query is : Resolved

Owner of commercial mortgage (with bank since 2014) property .
I had taken written permission from bank (after part bank loan clearance) to undertake part sale of property and undertaken 3 registered sale deed for part sale of property .
Cases filed against me :
1. Notary agreement for execution for sale of 1/2 share of property .
2. Ownership for full property (family dispute - filed by sister) .
I have undertaken 4 registered sale deed to clear bank loan .
3 chqs received for full consideration against registered sale deed .
1 chq received for part consideration against registered sale deed ( part consideration received through NEFT).
All the chqs have dishonoured .
Could not pay balance bank loan interest and a/c is NPA at present .
Plz advice legal course of action for cancellation of registered sale deed .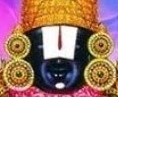 kavksatyanarayana
(Expert) 14 January 2022

To register a cancellation of the sale deed, the buyer and the seller of the sale deed shall execute the cancellation deed. Otherwise only State/Central Government or a decree of a civil or high court have powers to cancel a registered deed ( in your case the sale deed).

Querist : Anonymous (Querist) 14 January 2022

Thank you for valuable information
---