Breach of settlement agreement

Manish Saraswat
(Querist) 24 May 2018 This query is : Resolved

Dear Experts......

Hope you all will be fine. T

There is one matter before High Court for family issue. Both the parties settle the matter in Mediation Center and signed the agreement. The same matter reached in court and court has taken consent from both the parties and disposed off with mentioning that both the parties are bound with said agreement.

Husband/Man has withdrawn cases as mentioned in Agreement settlement but wife/lady has denied to obey the terms and agreement and written statement in lower court that - I don't accept the agreement and want to proceed further. Wife file an application before the same court in High Court for reopen the same case on the stage before mediation.

Please advise.
1. Can court reopen the same while court has made bound both the parties.
2. Can lady able to get change the terms of Agreement.
3. Can court apply the contempt proceeding.

Please help me out. Thanks to all of you.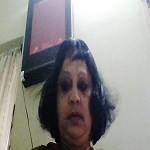 Ms.Usha Kapoor
(Expert) 25 May 2018

Once mediation or compromise decree has been granted and accepted by parties to such decree are bound by it. The same thing was confirmed by both trials and Highcourts. She can't reopen the case in HIghcourt again on same grounds as it amounts to resjudicata and also a compromise decree once entered between wife and husband and recorded by trial court and confirmed by Highcourt is binding on the parties,

Guest (Expert) 25 May 2018

In what way you are concerned with the husband or wife in the family issue and their agreement?


Manish Saraswat
(Querist) 25 May 2018

First of all thanks for your attention. I am from husband site.

After court decree with mentioning the bound the parties, lady has denied before trial court and file an application before same court in high court for revive the same on ground of some payment she has to done. Acutually husband was transfering one of his property in her and his daughter name and she was paying husband part. Now she is denying that i dont have money to pay.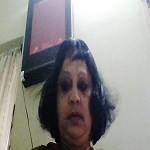 Ms.Usha Kapoor
(Expert) 25 May 2018

Once they have United as per compromise /Mediation decree financial dues etc can be adjusted after they are reunited.Whether both love each other is more important so that compromise or mediation decree is not breached and ii is bound. on each of the two parties.

Manish Saraswat
(Querist) 25 May 2018

Mam...thanks a lot for your valuable time to answer. I would like to tell you that my main question of query is just only.....on current status (ie when court has bound the parties with settlement) can court reopen/revive the case of on application of wife/lady.
---
You need to be the querist or approved LAWyersclub expert to take part in this query .