Bail application

Querist : Anonymous (Querist) 15 September 2023 This query is : Resolved

A person, has been taken into custody on a false POCSO case.
My queries are -

1) Is it correct to assume that Bail application should Not be filed, before period of 14 days, as it this may reduce chances, of securing Bail

2) Whether the Bail application should state the relevant merits of the case as well as the criminal background of the opposite party filing the case. Or the Bail application should only focus on this specific case.

3) Whether the Bail application already filed can be suitably revised, if some points are not properly covered. If it cannot be revised, how can the other merit points be included, before hearing date.

Thanks a lot experts.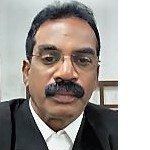 T. Kalaiselvan, Advocate
(Expert) 16 September 2023

It is a practical issue depending on the situation, you can better discuss all these points with your lawyer because without knowing the background of the case no concrete opinion can be rendered on the subject requiring the clarification sought

Dr. J C Vashista
(Expert) 18 September 2023

Generally Courts are reluctant to admit accused in bail till prosecution evidence is complete.
Consult a local senior with case file for better appreciation of facts and necessary guidance.
---