Studyong thru Correspondence = reg.

S.Prabhu Shankar
(Querist) 21 July 2008 This query is : Resolved

Dear Sir(s),

Iam an BBM.,MBA.,
Now, Iam very much interested in obtaining a post graduate degree in Law thru correspondence.

Now, I would like to know whether the following degrees in law are fit enough to become a bar council member, wear advocates coat and argue in court ?
1.ML(Master of Law),
2.MBL(Master of Business Law),
3.LLM(3years course).

It has been in my dream and interest to do a worth while professional/semi-professional degree.

Some curious interest of mine in law as a subject:

1.Consuer protection,
2.Human Rights,
3.Environmental issues,
4.Intellectual property rights & patents.

The idea is, I don't want to do a course just to add to my name.I should be be able to use it in real.

Thanks in advance.

Best Regards,
S.Prabhu Shankar.MBA.,

SHIV KUMAR GUPTA
(Expert) 21 July 2008

UNDER THE NARRATED CONDITIONS YOU CAN NOT DO PRACTICE AND BAR MEMBERSHIP UNTIL YOU HAVE EITHER 3 YEARS REGULAR FIRSTR LAW DEGREE IN YOUR HAND .
S.K.GUPTA
9810467564

Guest (Expert) 21 July 2008

Dear Prabhu,

Donot be under an impression that only by wearing black coat, you can render legal service. You can after completing these course advice people, neighbours and othe NGO on the legal issues. You cannot represent them in court that is all. You can do good service without wearing a black coat.

S.Prabhu Shankar
(Querist) 21 July 2008

Thanks very much to both of you for the immediate advice.Good Luck & Best Regards,

Srinivas.B.S.S.T
(Expert) 22 July 2008

In case of doing consumer cases you dont need to be an advocate.

Manish Singh
(Expert) 22 July 2008

There is no college in India which provides llb through correspondence.
Its one of the manadatory provisions of BCI that 66% attendance must be there for each year along with practical training n all that.

arunprakaash.m.
(Expert) 22 July 2008

Without getting BL or LLB from a regular college you are not eligigble to enroll as an advocate. Even if you study MBL course from national law unversity bangalore still you are not eligible. Only bachlor degree in law from regular college is eiligible to enroll as an advocate.

V.Raghavan
(Expert) 30 July 2008

Dear Prabhu, unless u obtain a law undergraduate course whther it is LLB or B.L. u cannot enrole your name in the Bar council which is mandatory for prpactising as an advocate in India. If u r really interested in practising law try to join in any of the above course. Only in Tamil Nadu it is called B.L. and in the rest of India it is LLB. With your qualifications you cannot obtain a master degree in Law which could be useful for your legal practice.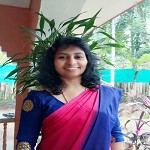 Adv.Shine Thomas
(Expert) 18 October 2008

You cannot enroll your name in the Bar Council of India without LLB Degree from a recognized university.

ritu bhadana
(Expert) 04 April 2009

u have to do a LL.B degree in order to practice as an advocate
---
You need to be the querist or approved LAWyersclub expert to take part in this query .