M.o.u-legality

shantilal k. patel
(Querist) 10 October 2011 This query is : Resolved

I was employee of a firm of chartered accountants who are statutory auditors of few public limited companies.I was not paid gratuity as per act. After filing a case before the asst.commissioner of labour, they paid me 3/4th amount
I am a shareholder of few public limited listed companies. I wrote letter to the Board of Directors of few companies in which this firm of chartered accountants act as auditor. On the basis of my letter the firm was removed as auditor in few companies. Fearing the removal in other companies, the firm approch me and agreed to pay me the balance 1/4 but wants me sighn an M.O.U. through which they want me stop writing letter or demand in A.G.M removal of such firm as auditor.
Whether such M.O.U is legally valid?
After signing M.O.U. if I write a letter to the Board for removing such firm as auditor or demand the removal in A.G.M., any legal action can be taken against me by the firm?
Please advise
s.k.patel

Shonee Kapoor
(Expert) 10 October 2011

What are the contents of the letters you are writing.

Regards,

Shonee Kapoor
harassed.by.498a@gmail.com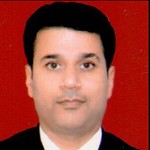 Shailesh Kr. Shah
(Expert) 10 October 2011

Need to answer of question asked by Shri Shonee Kapoor for resolve query.

shantilal k. patel
(Querist) 11 October 2011

I have written in my letter about the internal working of the firm. There were
criminal cases filed by one partner on the other partners. In short I have written about the infighting going on among the partners.

The simple question is whether the firm can restrain me from exercising my right as a shareholder in lieu of payment of balance 1/4 gratuity amount through M.O.U.?
If I sign such M.O.U. and exercise my right as shareholder and write a letter and speak at A.G.M. of the company what are the consequences?
Please advise
s.k.patel

Shantilal Pandya
(Expert) 14 November 2012

The gratuities etc are in the nature of beneficial legislation . one may not contract out the benefit conferred by such statutes, yet if the Mou is of such a characture and nature that it does not amount to a fraud on statute, then there can be no bar on entering into such MOU, though very strictly speaking MOU may not be in form of a legally enforceable contract, yet it can estop one from taking inconstant stand if the other side acted bonafide to his disadvantage on the assurance of MOU
TO
The learned experts,
this commentator would be happy to know more on the subject. Thanks .

---
You need to be the querist or approved LAWyersclub expert to take part in this query .