Land revenue act

NAGARAJ
(Querist) 04 June 2019 This query is : Resolved

i was purchased a pice of land 10 guntas in 1978 by way of registered sale deed till now khatha not changed in to buyer.in between the legal hairs of the vendor changed the khatha /MR buyer filed applicaton before tahsildar he gave endorsement that they will not change the khatha infavor of buyer thereafter i was filed RA befor AC North Bangalore on 2017 and same has been dissmissed for non procecution and now i would like to recall the order to contest the case under which provision i can file a recall application before AC ? is it possible to file recall the AC order under 151 of cpc...?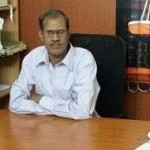 KISHAN DUTT RETD JUDGE
(Expert) 05 June 2019

Dear Sir,
You can recall the order of Assistant Commissioner under Section 25 of Karnataka Land Revenue Act which is follows:
=============================================================================================================
POWERS OF REVENUE OFFICERS TO REVIEW HIS OWN ORDERS
Section 25 of KLR ACT

Karnataka High Court
The State Of Karnataka And Others vs The Karnataka Appellate Tribunal ... on 31 January, 1995
Equivalent citations: AIR 1996 Kant 143, ILR 1995 KAR 2483, 1995 (5) KarLJ 305
Bench: H N Tilhari

"9. It is no doubt true that power of review should either be conferred expressly or it should be taken to be implied. When I hold that Revenue Court has got inherent power to do justice and nothing in the provision of the Act as to restrict or otherwise curtial that power, 1 am of the opinion tha the Revenue Courts have got power to review in exercise if inherent jurisdiction or to recall the order which appears to be amounting to abuse of the process of the Court or an order which is likely to cause injustice or which is likely to frustrate the very object and purpose of the Act.
10. Review is no doubt not an appeal is disguise. It is also been held in many cases even their Lordships of the Supreme Court dealing with the review that Courts shall have to correct Exdobito justitiate the errors which one apparent on the face of the record and which result or which are likely to result in abuse of process of the Court."

In view of above citation the respondent No. 1-Special Tahasildar legally recalled his earlier orders.

Please mark "LIKE" if satisfied by my answer.



NAGARAJ
(Querist) 21 June 2019

Tq for your valuable reply sir
---
You need to be the querist or approved LAWyersclub expert to take part in this query .