Input tax credit

Querist : Anonymous (Querist) 30 March 2023 This query is : Resolved

The Board of three Directors cum shareholders of a Private Ltd company allowed MD to use his new house under final shape to use it as a Registered office. A rental agreement was made with the house in his wife's name for Rs 7000 for a small office space without defining the area. The MD purchased many Movable items required for House. The statutory auditor deleted such purchases not relevant to Business Objects and cost of sales. MD agreed with the auditor to pay up dues to GST within 3 months of filing returns to ROC and IT. The other two directors are the authorized signatories of GST registration and MD compiles Excel Sheet Income and Expenditure and data for audits till almost return fuking dates. Out of 3 directors (one MD), one director advised MD that there is nothing wrong as many companies maintain Guest houses and purchases are taken for ITC claims. The other Director myself is the Bank authorized signatory and finance asked MD to handle the company as OPC the way he wants and offered to be out of the Board. A gesture to MD to take my share free to be divided equally amongst rest two directors is attempted to be misused by MD. He moves a Board meeting to accept my resignation and also transfer the entire shareholding offered by me to himself only thereby he will hold 67 % and other directors 33%. I withdrew my offer to resign and surrender shares. What course do I have to terminate MD ( I am a minority shareholder of 33.33%) and surrender his shareholding of 33.33% to the company to replace him? I am a senior Citizen 74 willing to file a case but cannot afford hefty legal fees. MD is 60 yrs and Other Director is 73 is well connected to legal community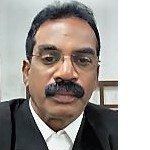 T. Kalaiselvan, Advocate
(Expert) 30 March 2023

If you prefer to file a case against your MD for the reasons you rely upon, it will be pertinent on you to bear the lawyer fee as well as the court fee.
Since you have withdrawn the resignation letter and your offer to sell your share you can continue with the company as its partner.
The MD cannot dislodge you from the company on his own.


Querist : Anonymous (Querist) 30 March 2023

How to speak to you .I am from Bangalore can i have your cell no and email ID to provide you my contact no
---