Bmc tenant rights

ravi
(Querist) 20 May 2019 This query is : Resolved

i am bmc tenant staying in a bmc owned building at wadala west made in 1965 ,the building was declared diplated in 2011 an undertaking was given in high courtbby bmc of making redevelopment on same plot in 2016 .on which they will provide an alternate accomadation in mahul we did not accept the alternate premises as mahul goan in chembur is declared unfit for human residing plus it doesnt come in the surrouning area of our original living area as per bmc circular .and filed a case in HC , later bmc provides us alterante accomdation at maitri park chembur , and we have given undertaking regards that we will shift temporarily till redvelpoment process is due done but now bmc submits a review petition in 2018 decalring no redevelopment can be done as lack fsi due to 2034 new dp plan .
after challenging thier(bmc) review pettition, where the court rejected bmc submission saying giving an directed order "as per earlier declaration bmc has to redevelop and give tenants at same place". but as we have given undertaking of shifting to alternate accomdation , we are afraid after shifting and demolition of our building ,will we be able to shift back to our old premises , what can be done to bound bmc for our sureity , and can we challenge our undertaking declaration on any other remedy please suggest to safegauard our rights ,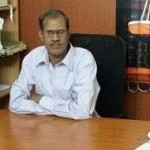 KISHAN DUTT RETD JUDGE
(Expert) 21 May 2019

Dear Sir,
The rights of tenant under the above circumstances are as follows:
================================================================================
Ordinarily, if your landlord sells the rental property where you live, your lease doesn't end (or "terminate"). Rather, the buyer of the property becomes your new landlord and must comply with both the length and terms of the existing lease.
Likewise, you remain bound by the lease and must perform all your obligations and duties under it, such as paying rent, keeping the premises clean, and not destroying or damaging the property.
If you don't pay the rent or otherwise comply with the lease terms, the new landlord is entitled to the same remedies that the old landlord (the property seller) had against you. This means the new owner can try to collect whatever you owe or could begin eviction proceedings, just as the old landlord could have.

Please mark "LIKE" if satisfied by my answer.
---
You need to be the querist or approved LAWyersclub expert to take part in this query .