Bank home loan & society noc

kavkaz
(Querist) 09 August 2022 This query is : Resolved

Respected Sir / Madam,

I (Buyer) have recently purchased a resale flat in Mumbai Suburban area and I have availed a Bank Home Loan for the same.

We are at the final step to complete the property deal but the Seller's Co-op. Housing Society Secretary is NOT issuing NOC in the prescribed bank format as required by the buyer's bank. The Secretary wants to add an additional point in the said NOC related to a future planned self redevelopment of the society so that the buyer's bank is well informed about the same. Though there is NO concrete plan of action related to this redevelopment but just the redevelopment proposal was discussed in last year's Society AGM with majority of the residents providing their consent. The redevelopment dates are yet NOT finalized and also NO goverment approvals for the redevelopment are ready at present. No builder is ready for this redevelopment and so the society has decided to go for self redevelopment.

The buyer's bank will NOT disburse the Loan amount if the Society NOC has an additional redevelopment point outside of the prescribed bank format.

In the aforesaid situation, below are my burning questions:

1. Is there any option like Indemnity Bond / Collateral so that the bank becomes ready to accept the said NOC with the additional redevelopment point?

2. Is there any Society Bye Law so that the Society can be legally forced to issue the NOC in prescribed bank format?

Thanks in Advance.

kavkaz
(Querist) 09 August 2022

Respected Panel members,

Request ou to share suggestions, if any on my above query.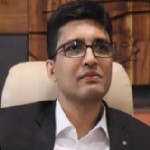 Adv. Ravish Bhatt, ADIT, CIOT
(Expert) 13 August 2022

Both the bank and society appear to be acting mechanically.

To answer to your questions:-

1. Bank may agree upon furnishing undertaking etc. However, its up to the bank and bank's policy.
2. Society byelaws and procedures need to be checked thoroughly.

Going beyond responding to specific queries put by you, ultimately you have sanction letter from the bank. Does the sanction letter / loan agreement specify that bank will disburse the loan only and only upon furnishing NOC in specified format? If not, you could take action against the bank. That may however delay the disbursement. If you are having a loan sanctioned from nationalized bank, try working out some arrangement with a private bank rather which may be much more flexible and eager to do business.

Show all papers to qualified legal practitioner and seek professional opinion about course of action.

Author: Advocate Ravish Bhatt 
Gmail: ravishdbhatt@gmail.com 
Link to Linkedln Profile: https://bit.ly/3IDGfsU

---