I've come across many women facing extreme problems in their marital life (either due to their own fault or due to the fault of their spouse or in-laws). However, a majority of these women take the legal route due to wrong guidance from their friends, parents, lawyers etc which results in irretrievable breakdown of their marriage leaving none the wiser! Also there are many such girls lurking in this LCI forum. I propose this thread which can help a woman in need who's looking at options for resolving the conflicts in their marriage but which will also save their marriage from completely breaking down! I hope this thread helps in taking a wise decision.

The idea: I came across a thread here on LCI in which Tajobs sir has given such an exhaustive and comprehensive reply on the subject which is highly commendable.
It's a must read for all wives facing disturbed marital relationship.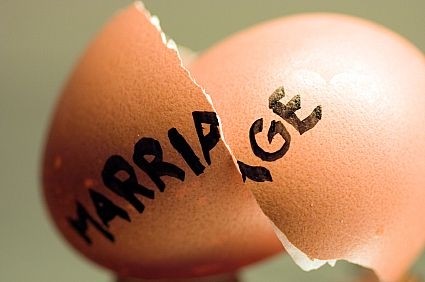 Options for women facing problems in their marriage:

The women have the following two and 1/2 set of options;

First set exercising options is via (CIVIL FAMILY COURT ROUTE):

1. Choice to press for Social mediation via elders / relatives / friends route.

2. Choice to approach Civil Court and press for mediation.

3. Choice to approach Civil Court for directing parties for marriage counseling.

4. Choice to seek RCR in Civil Court.

5. Choice to claim rights under S. 125 CrPC in Family Court.

6. Choice is to do nothing, sit tight, empower oneself, find a job and continue on with marital tag life as is wherein basis.

and/or


Second set exercising options is via (CRIMINAL FAMILY COURT ROUTE):

1. Choice to claim various rights under DV Act.

2. Choice to deter accused persons under S. 498a IPC.

3. Choice to get warrants issued against the accused persons and if the accused is absconding then get issued proclamation and attachment of property of the accused persons as provided in the CrPC.

4. Choice to get Passport seizure for few weeks by Police and or Court.

5. Choice to invoke renewal rights of expiring Passport of accused persons.

6. Choice to approach State's HC to issue case to CBI for search and produce absconding husband before Hon'ble Court.

and/or

Third Set of 1/2 option:
If reference to context metro wives wants to project themselves to be abalas then there is middle option too which is exercised in GOD's COURT.

1. Choice to invoke once patnivrata vows waiting for ONE LAST TIME to hear from husband why he did throw me out.


How to invoke either and/or 2-1/2 rights in reference to your query?;

1. Read for whole 1 week last 100 discussions in Family Law + Criminal Law + Civil Law Forums of LCI. Make notes on pros and cons of taking this route & read discussions on the same.

2. Then pick your option from either/both above possible sets via self soul searching and/or via appointing an Advocate found via reference.


Notes:-

1. If a married lady has financial shortage and is not able to invoke her Civil or Criminal Family Law related rights then she has choice to approach District Court Legal Aid Center and present before them brief and they are duty bound to provide assistance on State's Fund.

2. Opting civil rights route provides many chances of return to matrimonial home as seen through experience handling similar cases.

3. Opting criminal rights route, the chances of return to matrimonial home is rarely seen based upon experience handling similar cases.

4. I being professional person can only guess nearest outcome of such destitute wives fate in man-made Courts and not at all what boons God presents from his own Court.
After re-reading and then understanding straight forward above mentioned pointers now take informed decision yourself as I replied treating you as a grown up adult married person who has problems in her matrimonial home - PERIOD.